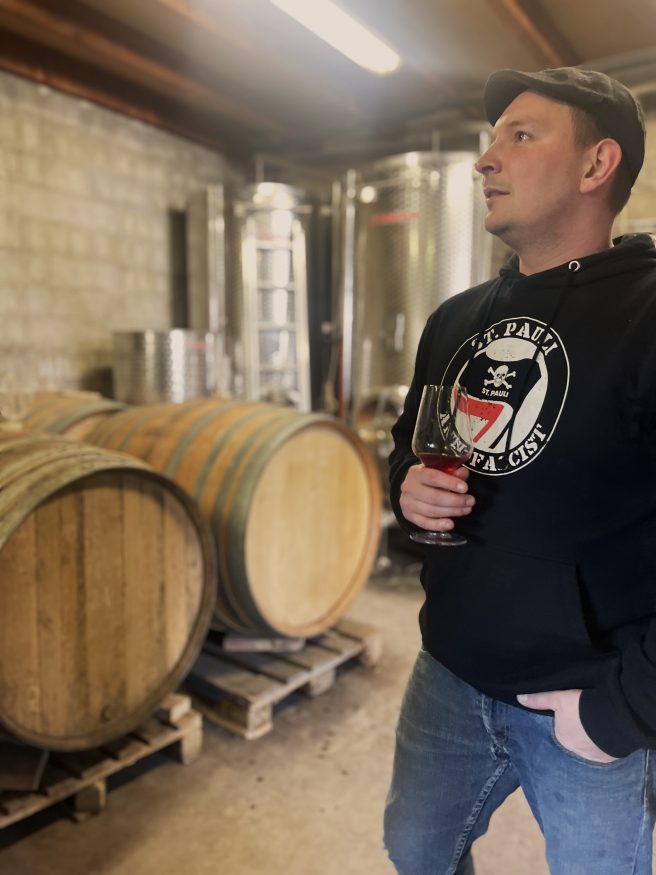 We are very excited to be able to share a collection of brilliant new releases from one of Alsace's brightest young talents, Lambert Spielmann.
Unlike many in the region, Lambert wasn't born into a family of vignerons and after spending much of his twenties playing in bands and working in the social sector, he returned to the region to explore his love of wine. Having spent several years working alongside others, Lambert now farms two and a half hectares of vines split over small parcels and various terroirs around the village of Epfig.
Visiting the vines on a particularly balmy evening this July, their vigor and natural beauty were plain to see. Planted on steep slopes and surrounded by forest, they resembled a jungle more than conventional vineyards, seeming a world away from the monoculture that pervades much of Alsace. Despite the long, hot summer, the land was verdant, teeming with life and full of the energy Lambert harnesses so beautifully in his wines.
The majority of these releases come from last year's harvest, a cool, fresh vintage that has produced delicate, nuanced and fragrant wines. Tasting these from barrel in February and again over dinner in his garden this summer, it was clear they offer something truly special and represent Lambert's best work to date.
Lambert's wines are now available on Tutto a Casa