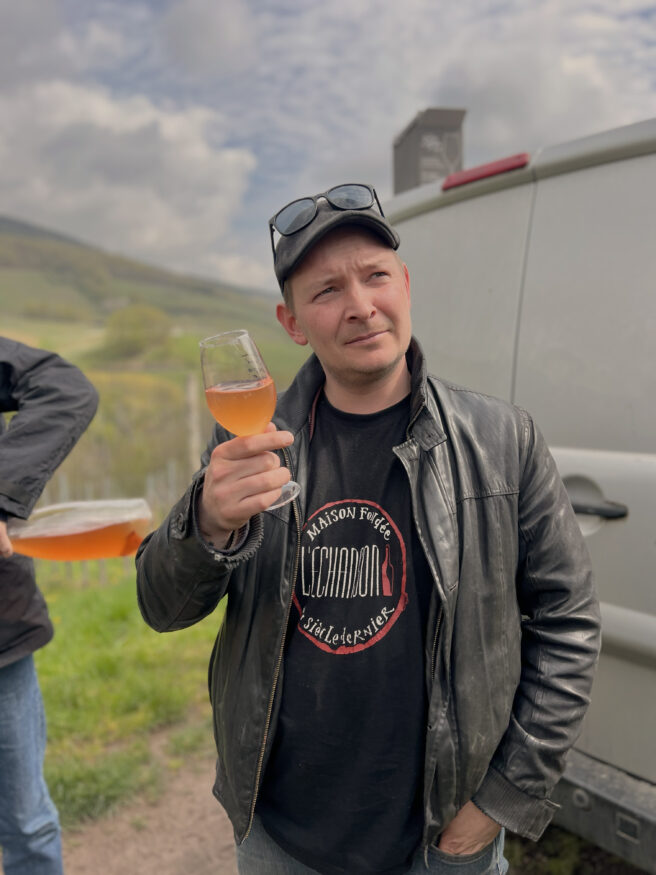 After an excellent visit in Alsace back in spring, we are thrilled to share a new collection of wines from Lambert Spielmann.
Alsace is an area in which the prevalence of vineyards can border on monoculture, and like many of the young growers we are working with in the area Lambert seeks out parcels hidden away amongst nature, hoping to harness as much of its energy as possible. As such, a walk around his parcels is an illuminating experience whilst on a tour of the region. Teeming with life, they possess a vitality which is captured so beautifully in his wines.
These wines come from last year's harvest, a warm, dry year which Lambert has navigated with a typically deft hand. Unlike similar vintages such as 2020 and 2018, the wines display a pleasant density of fruit, without foregoing freshness or the expression of each variety. Whilst already impressive, they have the kind of material that suggests they will reward cellaring over the coming years.
Lambert's wines are now available on Tutto a Casa