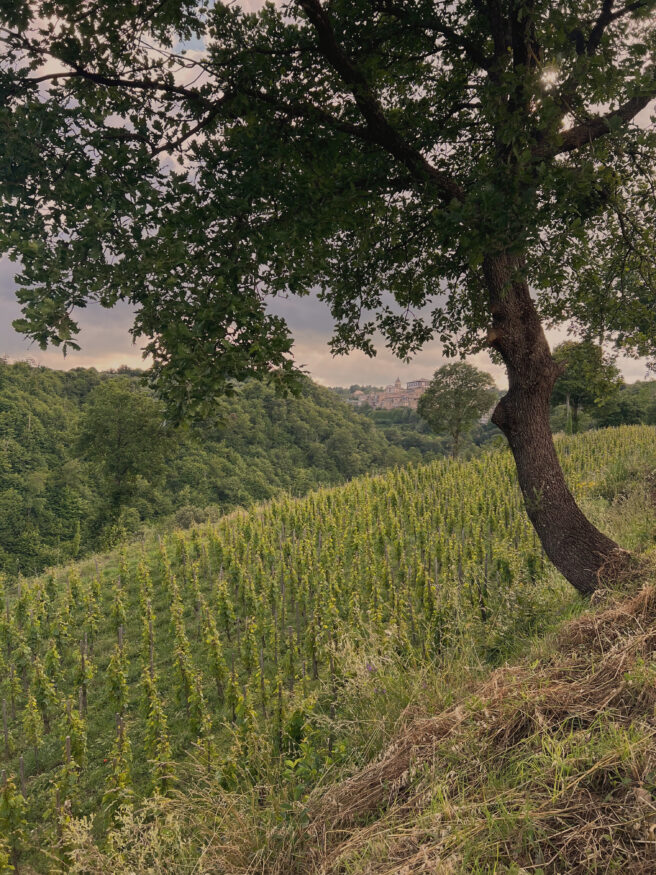 Summer releases from Clementine and Gianmarco of Le Coste are always cause for celebration and these are amongst the best we've tried.
We had a wonderful visit to see the two in Gradoli last month and as always were completely overwhelmed by the ambition of what is taking place in this quiet little lakeside town in Lazio's north. It is difficult to think of another grower who has quite as much going on, whilst continuing to improve from year to year.
As always, this release is focussed on the kind of laid back, easygoing wines we turn to at this time of year. Whether you enjoy their lively Pizzicante sparkling wines, or Litrozzo, which is bottled by-the-litre young and brimming with energy, or the the joys of Bianchetto, Primeur and Rosso di Gaetano, these are wines that have become almost synonymous with the season.
They tend to move fast, so enjoy them whilst you can.
Clementine and Gianmarco's wines are now available on Tutto a Casa