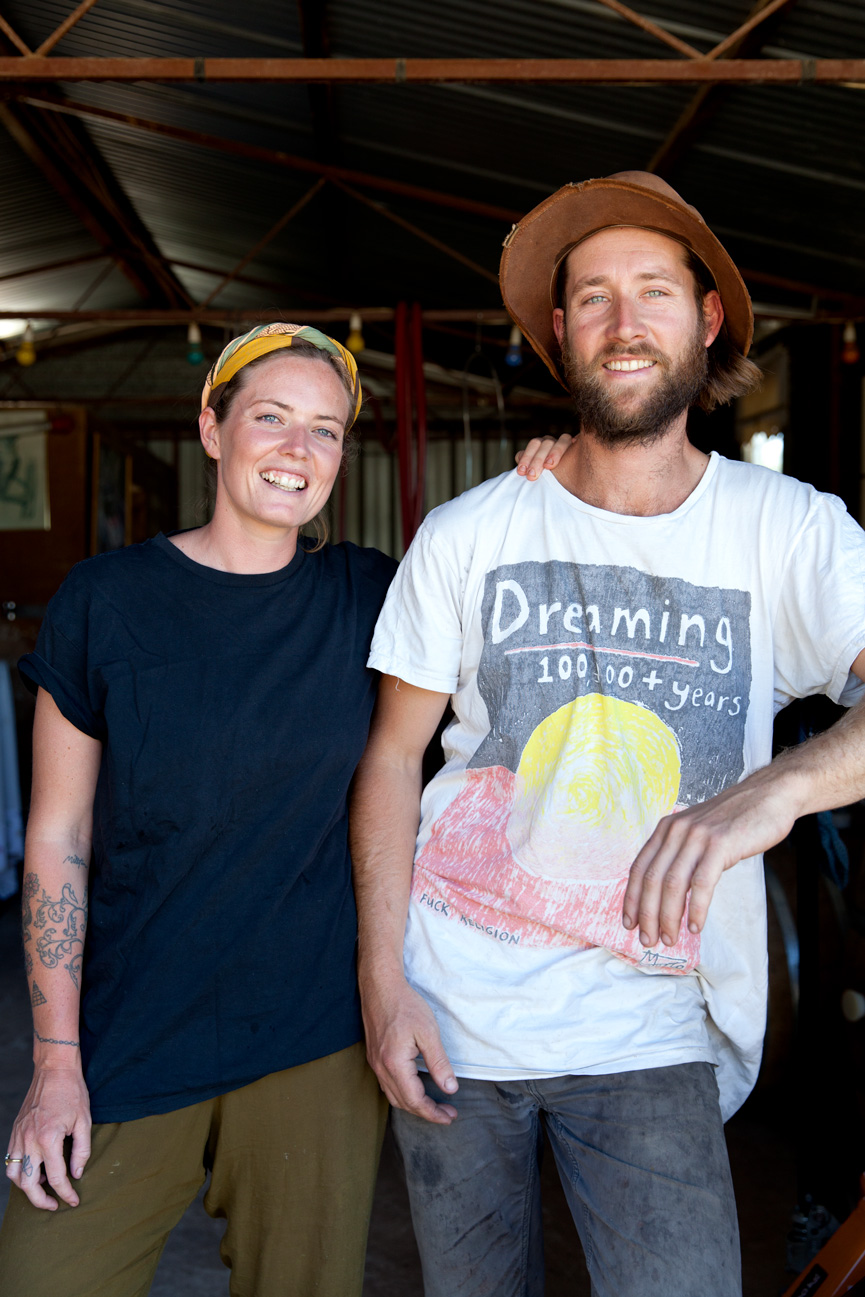 After a long journey and a good rest, we are very happy to share two new wines from Manon in the Adelaide Hills.
2018 was to be the first of three consecutive vintages of hot, dry weather, though luckily the vines were able to draw on plenty of groundwater provided by cold and wet conditions that defined the two previous years. Harvest came right in the middle of a weeklong heatwave and to ensure that each of their little parcels was picked at the right time, Tim and Monique worked day and night, for over twenty hours a day, everyday, to get the job done.
It was all worthwhile as these wines are wonderfully expressive with a striking purity of fruit. It is testament to their passion and attention to detail that they bear all the fruits and none of the trappings of such a warm year. These are wines with a real sense of time and place that are truly one of a kind. 
MANON Peaches 2018
A maceration of all the white varieties grown on the farm, those being Pinot Gris, Sauvignon Blanc, Savagnin & Chardonnay. A true field blend, the grapes are gradually added to a large vat, where they are left on skins, some hand de-stemmed and some in whole bunches, for ten days. The grapes are then basket pressed and transferred into old barrels for a year. More open and expressive than the previous vintage, as the name suggests, this has the most wonderfully inviting colour and aroma and a gentle palate of stone fruits and spice.
MANON Pino 2018
Pinot Noir from a beautiful east-facing parcel right by the cellar, which bathes in the morning sun but benefits from plenty of shade in the afternoon. This is a blend of whole bunches and destemmed grapes, macerated gently for a fortnight before being pressed off to old casks for a year of rest. This is a light, lively take on the grape, with fresh, sappy fruit and a beautiful line of acidity at its core.