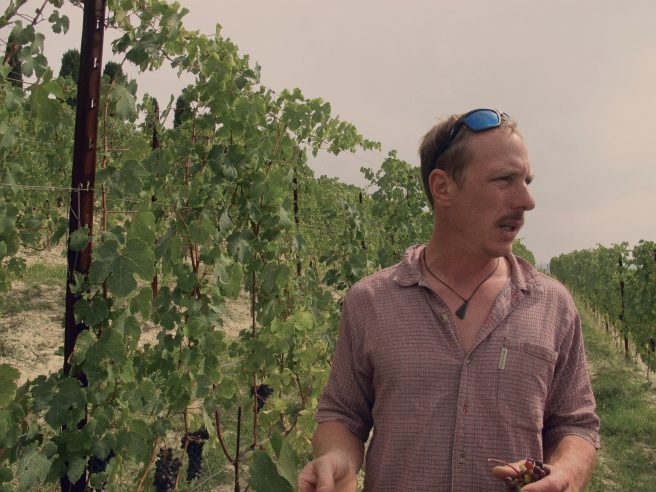 In just a short period of time, Olek Bondonio has become one of the most sought after names in Barbaresco.
He grew up in the family's farmhouse, La Berchialla, which sits right at the top of the area's most famous cru, Roncagliette. While his neighbour is the famous man in the region, Angelo Gaia, Olek has taken his own path producing old fashioned, soulful Nebbiolo that is amongst the very best in the region.
We have just received a small allocation of 2017 Barbareschi. From this warmer vintage, the wines are a little more fruit forward and open than their predecessors, though this is not at the expense of any of the balance and poise we've come to expect from Olek.
We have just received the following wines.
OLEK BONDONIO Barbaresco 'Starderi' 2017
From a small parcel of forty year old vines planted in the steepest part of the Starderi cru. This spent two months on skins before being pressed off to old botti for a couple of years. The soils here are a little softer and the site a little less exposed than elsewhere in the region and as a result this is already incredibly expressive. The generous fruit is framed by firm tannins and a beautiful acidity suggests it has a long life ahead.
OLEK BONDONIO Barbaresco 'Roncagliette' 2017
Nebbiolo made from grapes grown in Olek's front yard, a small parcel his family planted around fifty years ago in the famous Roncagliette cru. The site is exposed full south and its firm clay-limestone soils lend the Nebbiolo from here power and finesse. This is macerated on the skins for two months before being pressed off to old botti for a couple of years. An impeccable wine where every little detail seems to be in place.