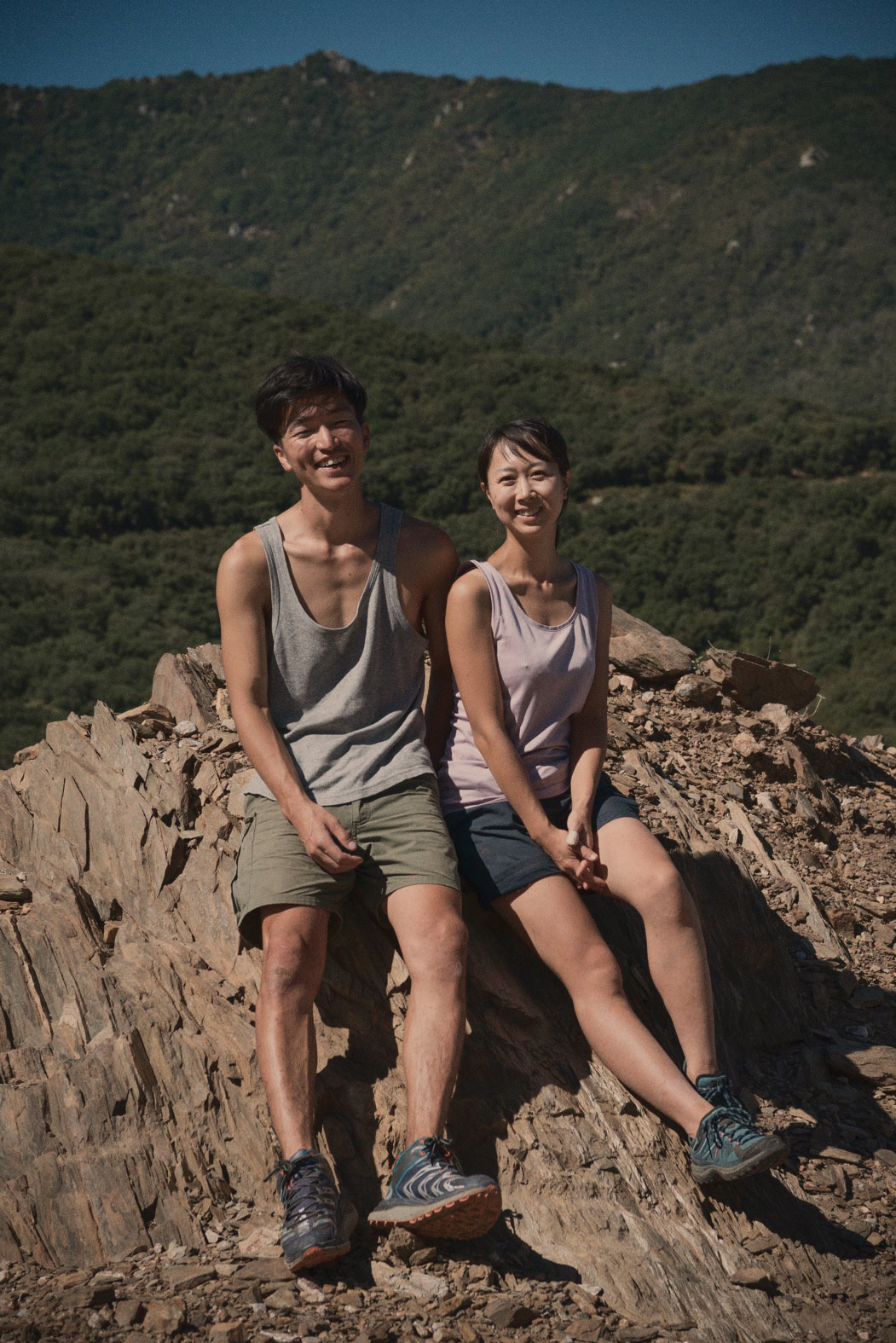 Each year Rié and Hirofumi Shoji make just one wine, Pedres Blanques.
Their remarkable vineyard is hidden high in the hills above the seaside town of Collioure. In Catalan, Pedres Blanques means 'white rocks' and the vineyard takes its name from an outcrop of granite which sits amongst the vines. There is a palpable energy in this breathtakingly beautiful, remote place, where the old vines grow wild over a complex mix of granite and schist. At some 350 metres above sea level, this is one of the highest sites in the region and the elevation lends great freshness.

The past few years have not been kind to Rié and Hiro. In 2019 they lost forty percent of their already incredibly low yield due to damage caused by a cold spring and the prolonged heat wave that followed.They harvested early over two weeks from the beginning of August to the middle of September and painstakingly sorted grapes in the vineyard. What fruit they were able to harvest was beautiful and in spring they made the decision to allow the wine a full year of élevage to allow, in their own words, more expression, length and finesse.
To make matters worse, this year the vineyard was hit with an entire year's rainfall between April and June, which led to mildew running rife. To put it in perspective, they were only able to harvest around ten percent of what they might manage in a good year. As a result, Rié and Hiro were left with no choice but to increase their prices and are on the lookout for another vineyard, so that they can keep doing what they do for many years to come.

Rié and Hirofumi's wines are now live on Tutto a Casa