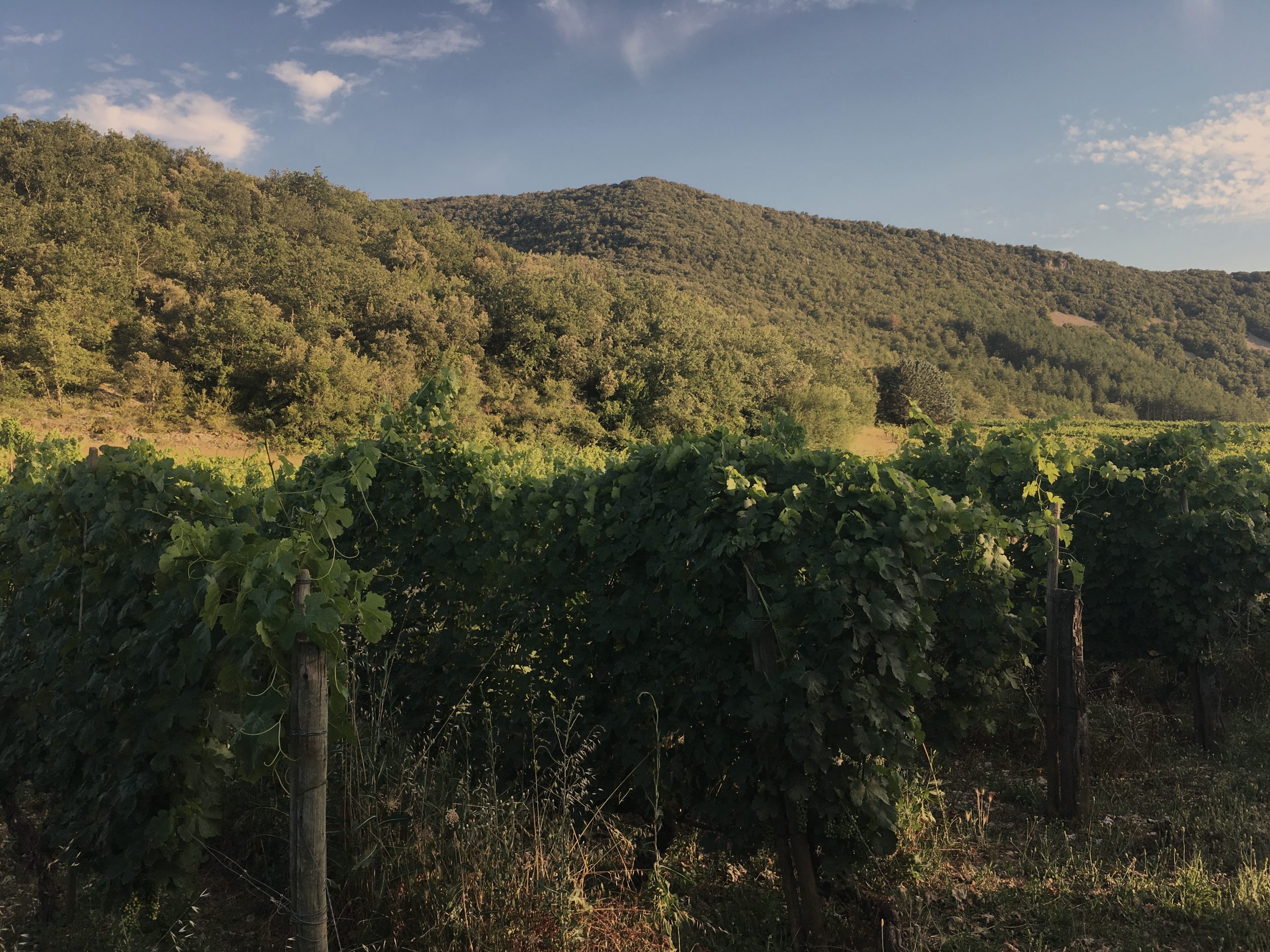 From vineyards planted near the banks of the River Ibie in a particularly beautiful part of the Ardèche, Samuel Boulay raises soulful wines with a rare energy.
Originally from the Loire, having worked for several years alongside the legendary Michel Augé, in 2013 Samuel moved here to five hectares of beautiful old vineyards. After a magnificent tasting and lunch at his home last October, it is a pleasure to be able to share a few of our favourite wines from that day with you.
Famously in tune with his plants, Samuel chooses not to cut the grass between the rows and treats the vines only with homoeopathic treatments according to the moon. These are vineyards that positively teem with life.
In the cellar Samuel is a purist. The wines are aged in old barrels for one, two or three years and unusually, are not topped up at any stage. He works without electricity, gas or pumps and the wines are bottled by gravity and labelled by hand.
Samuel's gentle and discrete nature makes for wines of rare purity. There is an energy, harmony and nourishing quality to his wines that is incredibly compelling and in the long term, they age with real grace.
Small quantities of Samuel's wines are now available on Tutto a Casa