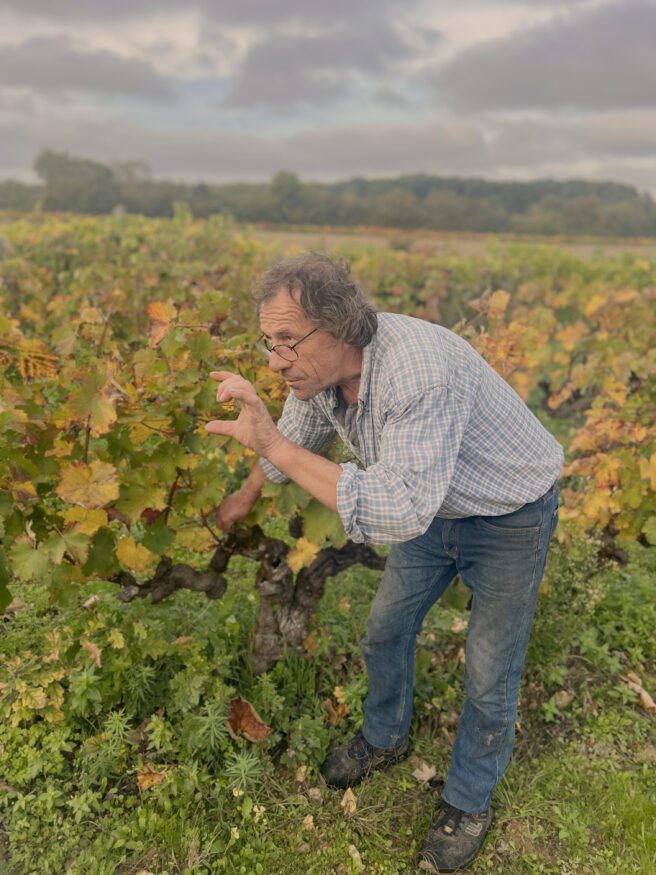 On the back of a fascinating visit to his vineyards and cave hidden away in the Sarthe over winter, we are proud to share our second release from one of the Loire's most discreet vignerons, Thierry Hesnault.
Originally from Touraine, Thierry comes from a family of growers and travelled the world spending time in vineyards before returning to the Loire and working alongside the likes of Eric Nicolas and Jean-Pierre Robinot, whilst teaching at the Lycée Viticole in Amboise. He spent several years acquiring tiny parcels of the oldest vines he could find and in 2009 began making wine.
He now farms two and half hectares of old vines spread out in tiny parcels across the Sarthe and further afield in his native Touraine. Having grown up amongst the vines, he farms intuitively with a real respect for nature, with treatments kept to an absolute minimum and a focus on channelling the energy of these remarkable old plants.
In the cave, Thierry makes wine as they did in yesteryear, without the use of electricity or running water, relying on a deft hand and the perfect conditions for élevage the region's tuffeau caves provide, to produce achingly pure wines that possess a wonderful capacity to age.
Thierry's wines are now available on Tutto a Casa