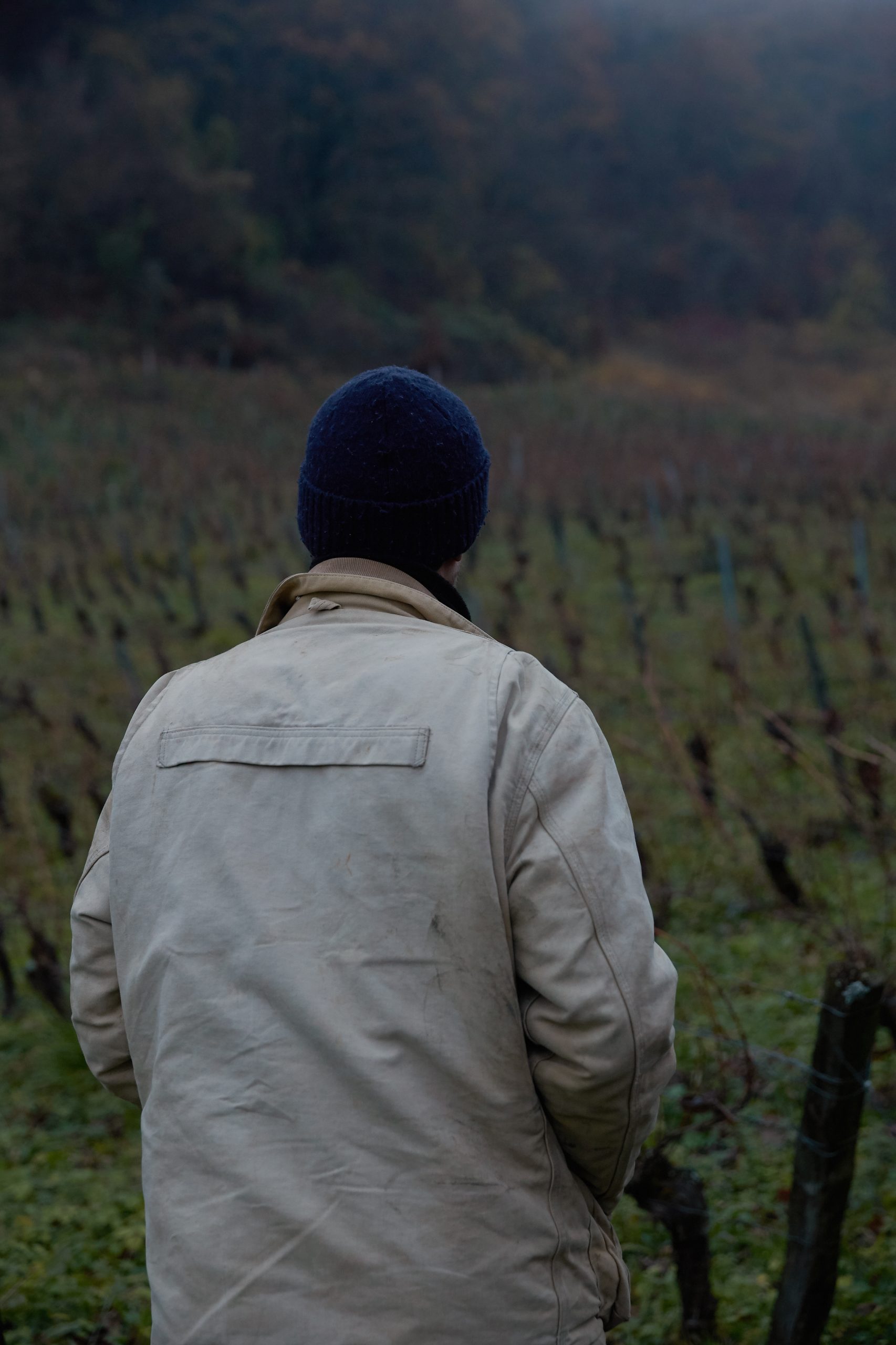 Thomas Popy is the kind of vigneron that likes to let his wines of the talking.
Not one for fanfare, from a tiny cellar that can only be accessed via an even smaller door in his kitchen in the village of Mesnay, he is making some of the most beautiful wines in all of the Jura.
Thomas worked alongside the likes of Julie Balagny, Michel Guignier and Pierre Overnoy before settling here with his family. At present he farms just under two hectares of vines spread across some wonderful terroirs in Mesnay, Arbois, Pupillin and Montigny-lès-Arsures.
When asked to sum up his approach he told us that all that matters is patience, trust and silence. The rest, he said, is of little importance. So we'll leave it at that and let the wines speak for themselves.
Thomas' Le Clos Bareth 2018 is now available via Tutto a Casa
As we only received a small amount of this beautiful wine, there is a limit of one bottle per customer.
Alex, Damiano & Stefania