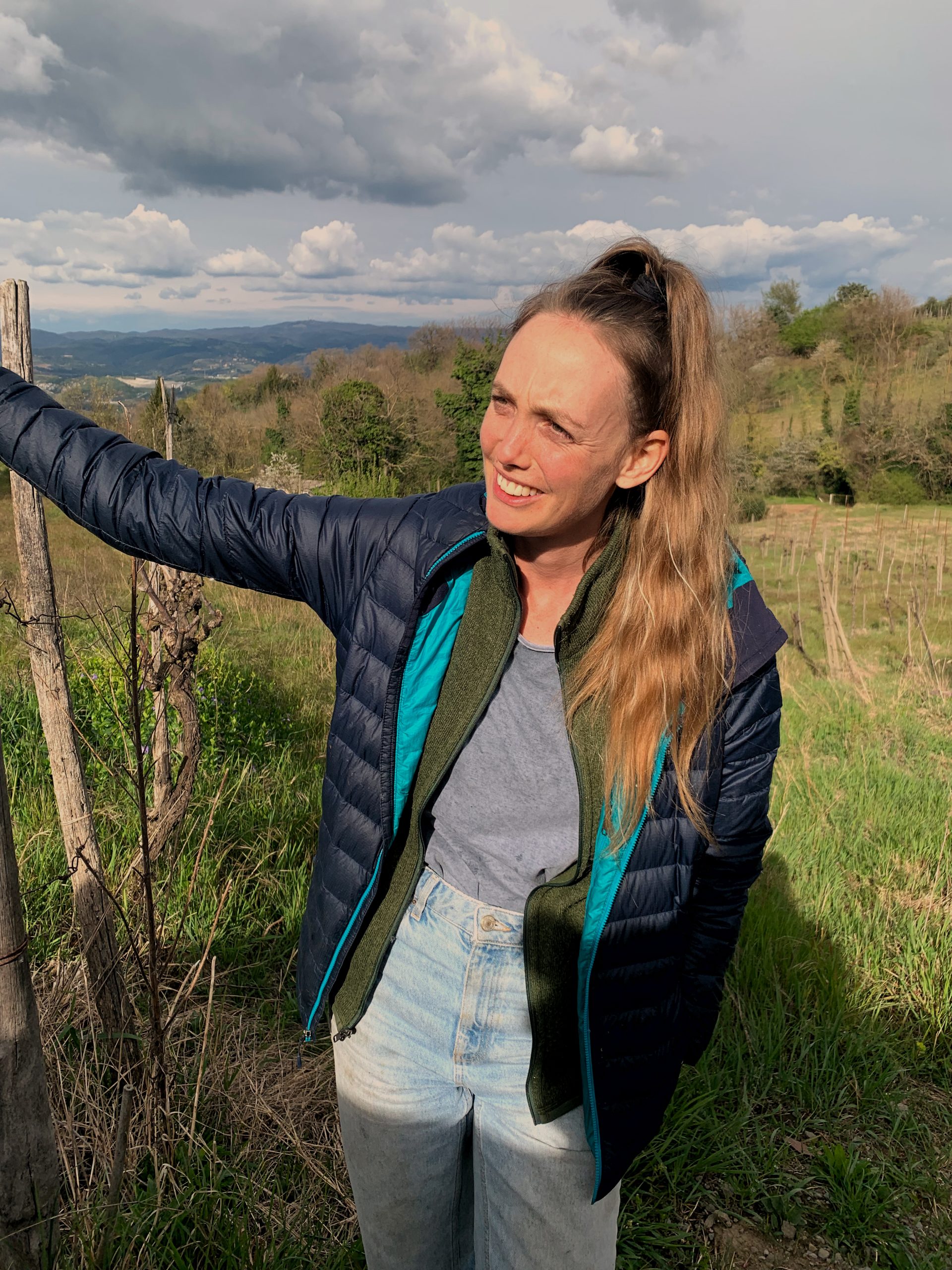 In just a short amount of time, Trish Nelson of Gazzetta has become one of our most sought after producers, making pure, vibrant wines of effortless charm.
Trish farms two hectares of vineyards above the village of Bolsena in Lazio's north. Planted some 420 metres above sea level and facing south, the vineyards overlook the lake of the same name. The vines are around thirty years old and planted over soils of volcanic origin – a mix of sand, ash and stone. Like many in the area, they are planted with a large mix of local grape varieties. 
Though the microclimate here can provide near perfect growing conditions, the vineyards are very much open to the elements and while last year was both hot and dry, the fruit Trish harvested was pristine and once in the cantina, fermentations advanced immediately and without the difficulties of previous years.
The result is a collection of pure, joyful and lively wines that are unmistakably Trish.
The wines are now live on Tutto a Casa
GAZZETTA Bianco Susanna 2019
A direct press of Procanico and Malvasia Toscana, which fermented and aged in vat until May. This is the most simple and immediate of her whites and in the best possible way. Cloudy, salty, with a hint of spritz,  there is an almost tonic-like quality to this which makes for an incredibly compelling aperitif.
GAZZETTA Bianco Misticanza 2019
A direct press of Procanico, to which Trish added a small percentage of whole bunches to add a little flesh and lift. Aged in vat until the springtime, it really impresses with gentle aromatics, delicate flavours of citrus zest, minerals and herbs and just a hint of tannin. So pure.
GAZZETTA Bianco Vignarola 2019
A blend of Procanico and Malvasia Toscana that spent five days on skins, before nine months of rest in vats. Perhaps the most aromatic of these releases, this wows right out of the gates with a nose heady with mandarin, flowers and minerals. There is a beautiful brightness to the fruit here that makes it easy to see why this wine reminds Trish of springtime and the wonderful dish that inspired its name.
GAZZETTA Bianco Castagno 2019
Procanico fermented on the skins for a month, before a year of rest in a big old chestnut cask. Deep and complex, with mature citrus fruits, firm tannins and a pronounced acidity, this is a beautiful expression of one of our favourite grapes.
GAZZETTA  Bianco G05 2019
A roughly even blend of Procanico and Ansonica that spent ten days on skins and a year in chestnut casks. This is the most elegant and mineral of her wines, with complex flavours of fruit and flowers, fine tannins and a clean, salty finish.
GAZZETTA Rosa Trilli 2019
This rosato is a roughly even blend of white (Procanico) and red (Sangiovese) grapes that spent five days fermenting on the skins, before being pressed off to vats until May. A gorgeous, deep ruby, it really impresses with its little red fruits, fine tannins and a refreshing, blood orange bitterness.
GAZZETTA Rosso Trilli 2019
Not quite a red wine, this is mostly Aleatico, with a little Procanico in the mix. The two varieties are destemmed and fermented together on their skins for ten days before being pressed off to stainless steel to rest. It is light, bright and perfumed, heady with wildflowers and mint.