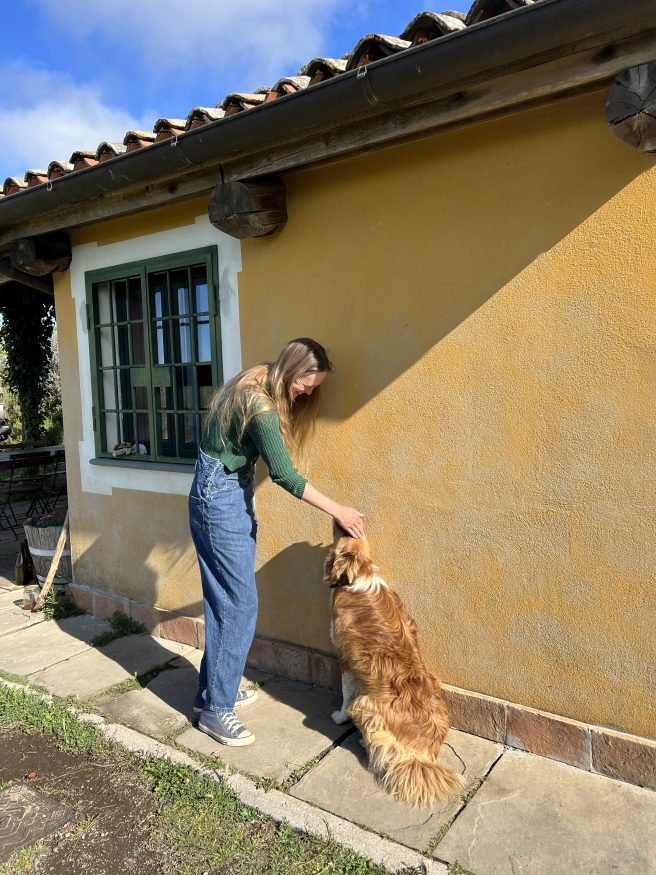 Ahead of her visit to London next week, we are very happy to share the autumn releases from Trish Nelson of Gazzetta.
Last year's harvest was a great one in Lazio, with a warm, dry growing season producing wines with generous fruit, density and length. These were firm favourites when tasting in the cantina with Trish back in spring and we've been eagerly awaiting their arrival ever since.
Deeper, darker and more complex than her spring releases, these profoundly savoury and deeply satisfying wines are ever so suited to the season. Though she only moved into her new cellar in the midst of harvest, the wines give little clue to the chaotic times endured last year and are instead amongst the most composed and compelling we've tried from this talented young grower.
Next Monday 5th of March Trish will be at P.Franco in Clapton for a special evening celebrating her wines and the region she calls home, Lazio. Resident chef Mitchell Damota has penned a beautiful menu of classic dishes from the region to accompany Trish's wines.
There is no need to book, so please pop down for a glass of wine and something delicious to eat.
Trish's wines are now available on Tutto a Casa