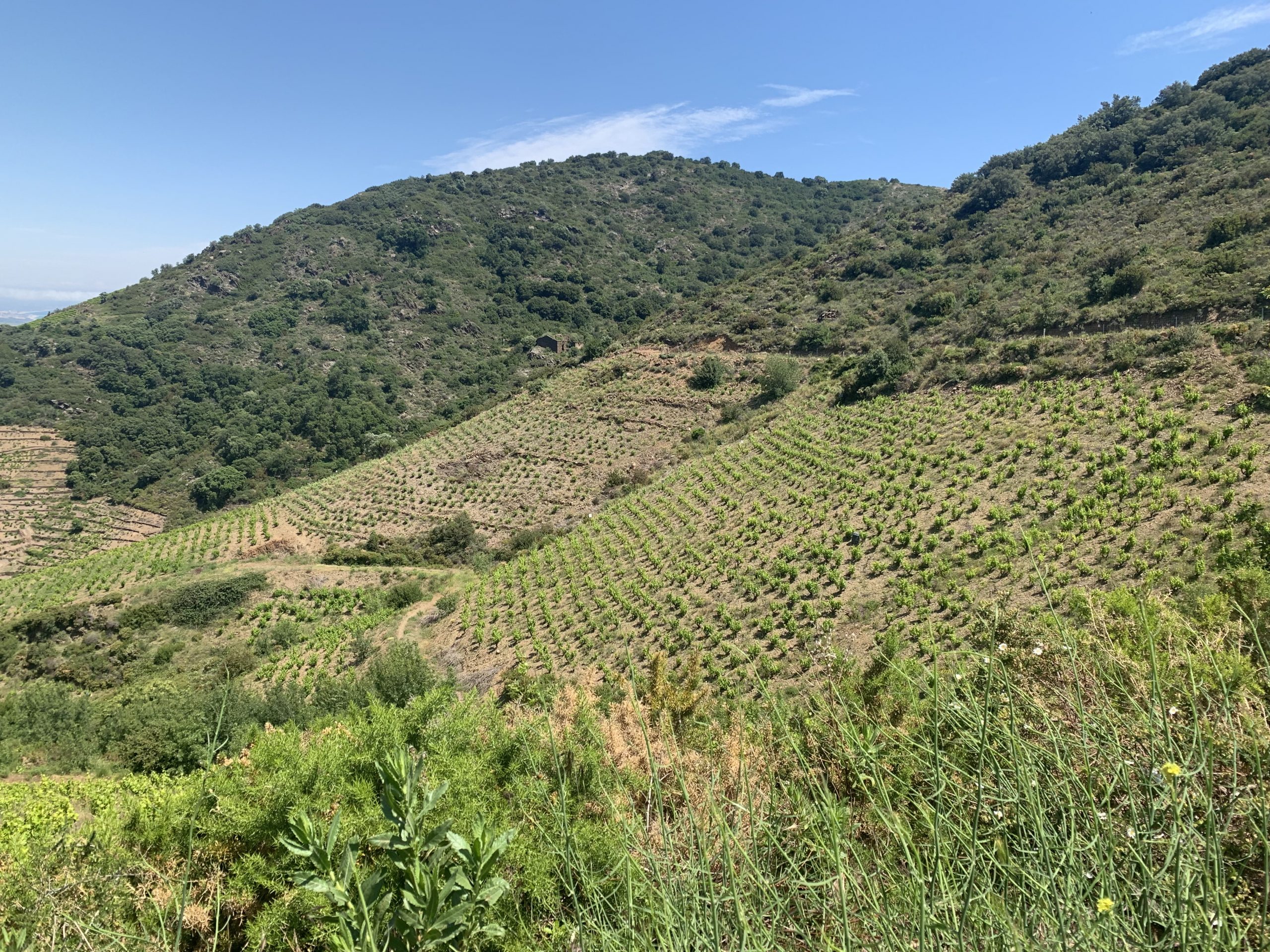 Few things are more suited to spring sunshine than the wines of Tutti Frutti Ananas.
This collaboration sees Manuel from Vinyer de la Ruca team up with friends Zé Tafé of La Cave des Nomades and Joachim Roque of Domaine Carterole to make the kind of easygoing, breezy wines they like drinking by the seaside down in Banyuls-sur-Mer.
Grapes are grown organically over a combination of sand, schist and quartz from vineyards by the Mediterranean and up in the mountains which loom above. The wines are fermented and aged in concrete vats and bottled young, brimming with life.

Last year's harvest was a good one and as the name suggests these wines are bright, fruity and just plain delicious.
Prices can be found in our wine list
If you'd like to enjoy these new releases at home we are offering a bottle each of the beautiful wines below for £90, which includes delivery anywhere in England or Wales.

To place an order just send an email via info@tuttowines.com with a name and address for an invoice, along with a name, address and contact telephone number for the delivery.
TUTTI FRUTTI ANANAS Toranja 2019
A direct press of Grenache Gris from a parcel planted over pure schist. This offers real refreshment through a combination of minerals, lemons and an incredible saltiness to finish.
TUTTI FRUTTI ANANAS Nespola 2019
A blend of 60% Vermentino fermented on the skins for nine days, with the balance being a direct press of Grenache Blanc and Macabeo. As always this is a beautiful shade of sunset, has a hint of tannin and just the right amount of citrus and spice.
TUTTI FRUTTI ANANAS Magrana 2019
A rosé of Syrah and Grenache that are pressed directly as soon as they reach the cave.The aromas really jump out of the glass here and true to name, this is an incredible pomegranate pink, with lots of vibrant fruit and a pleasant bitterness to the finish.
TUTTI FRUTTI ANANAS Morango 2019
A blend of Syrah, Carignan, Mourvèdre and Grenache Noir. Half the fruit was fermented as whole bunches for a week, the rest given a direct press. While light on its feet, the flavours are resolutely Mediterranean, with sunkissed fruit seasoned gently with savoury notes of sea salt and garrigue.