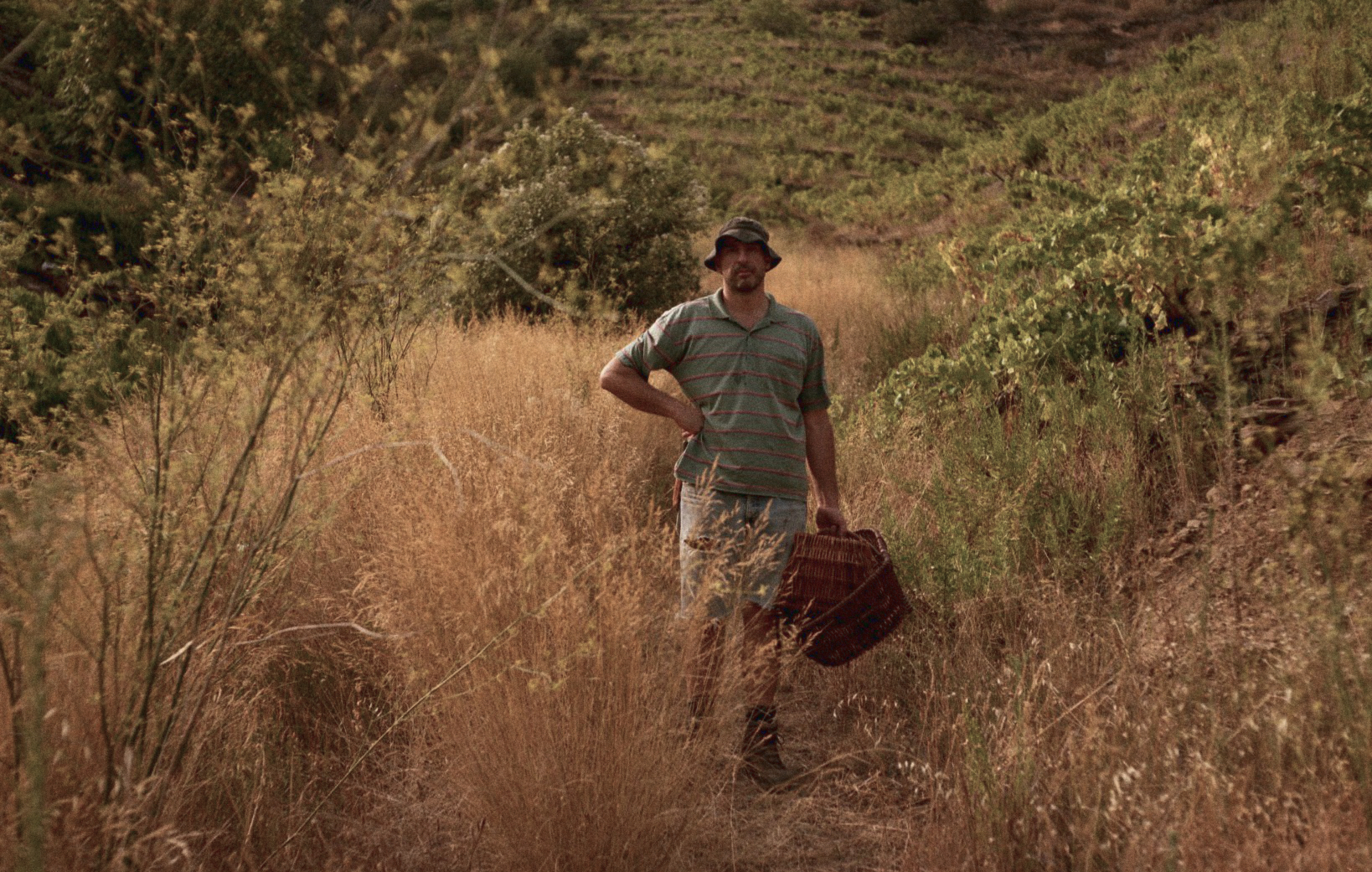 The wines of Vinyer de la Ruca are hidden gems with a wonderful sense of place.
Manuel Di Vecchi Staraz grew up in Tuscany before he began farming the old bush vines that grow wild on the shale terraces above Banyuls-sur-Mer. His are some of the most dramatic vineyards we have seen and the extreme situation and climate produces wines with a concentration and intensity of flavour which is thrillingly unique.
While it seems like an eternity ago that we were tasting these wines with Manuel deep in the throngs of La Dive Bouteille back in February, the wines left a lasting impression. His wines just seem to get better and better each year, displaying an increase in clarity and detail while remaining resolutely Mediterranean. They are deep, dark and incredibly savoury, speaking of sunshine, stones and garrigue.
As always, as each cuvée is made in tiny quantities, we only have a case or two of each.
These following wines are now live on Tutto a Casa
VINYER DE LA RUCA Orcio Judas 2019
Carignan from a fifty year old vineyard planted over sandstone northwest of Perpignan in Latour-de-France. This ferments on skins for two weeks, is destemmed by hand and pressed off into a single two hundred litre amphorae for nine months. A singular, vivid expression of this wonderful grape.
VINYER DE LA RUCA Elio 2019 [1L]
Grenache and Mourvèdre from a twenty year old vineyard high in the hills above Collioure. The vines are planted on a steep north facing slope some 350 metres above sea level, which lends great freshness. The grapes are crushed by foot and after just three days pressed off to a single old barrel for eight months of élevage. A wine of incredible purity that marries gorgeous, sun-kissed black fruit, wild flowers and bitter herbs.
VINYER DE LA RUCA Banyuls 2017 [50cl]
Manuel's masterpiece. From extremely low-yielding vines up to eighty years old planted over schist high in the hills above Banyuls. Before the fermentation has finished, Manuel adds a grape spirit, causing it to stop and allowing the wine to retain its natural sweetness. Aged in old barrels for two years, it is deep, dark and savoury, with incredible structure and length. A remarkable, old-school wine of terroir and tradition that could be from nowhere other than Banyuls-sur-Mer.