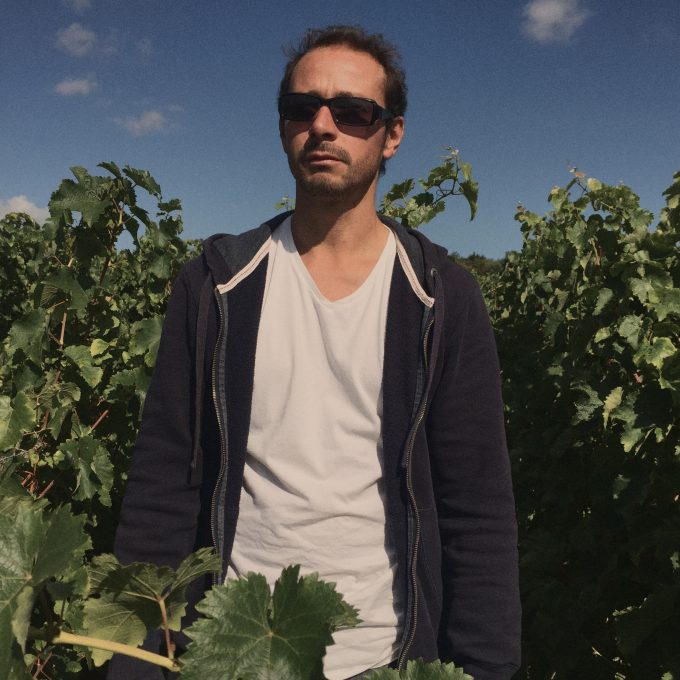 Few do it better than Renaud Guettier of La Grapperie.
From his old vineyards in the Coteaux du Loir he produces true vin de garde. His chiselled, crystalline Chenin Blanc and complex, hauntingly beautiful Pineau d'Aunis are amongst the very best examples of these grapes.
In Renaud's hands this complex terroir of red clay, limestone and silex produces sublime wines yet he goes about his work largely unnoticed. He is perhaps the most underrated producer we work with.
During an incredible tasting back in February, Renaud promised us a few magnums and we have received some very special bottles indeed.
Prices can be found in our wine list
If you'd like to enjoy these new releases at home we are offering a bottle each of La Belle Egarée 2018, Adonis 2018 & L'Enchanteresse 2017 for £95, including delivery anywhere in England and Wales.
To place an order just send an email via info@tuttowines.com with a name and address for an invoice, along with a name, address and contact telephone number for the delivery.
LA GRAPPERIE La Belle Egarée 2018
Chenin Blanc from vines young and old, pressed straight to barrels for fermentation and a year of élevage. The warm vintage has rendered a wine that in its youth is as open and complete as any we can remember from Renaud. With classic notes of orchard fruits and a long, mineral finish, we can't wait to see it evolve and we also have a handful of magnums for those that want to keep an eye on it over the long haul.
LA GRAPPERIE Adonis 2018
Pineau d'Aunis fermented as whole bunches for a couple of weeks before being pressed off to old barrels for a year of élevage. From a warmer year this is a little deeper, darker and spiced than previous vintages, with some neat little tannins to boot. Already expressive, it will only continue to impress over the coming years. There are half a dozen magnums available too.
LA GRAPPERIE L'Enchanteresse 2017
Pineau d'Aunis from Renaud's oldest parcels, some of which are over a hundred years of age. Fermented as whole bunches for a fortnight and aged in old barrels for two years, this is wine of impeccable balance and poise, with textbook notes of wild strawberries and white pepper that get us every time. Just a couple of magnums made it to the UK.
LA GRAPPERIE La Désirée 2017 [1.5L]
Chenin Blanc from vines up to 100 years old, that saw a two year élevage in old barriques. A true wine of terroir, the nose has the unmissable imprint of flint, while the palate displays that tightrope balance Renaud seems to attain year in, year out. Stunning now, this will truly reward those who can wait.
LA GRAPPERIE MMXVI [1.5L]
A blend of all five barrels of Chenin that Renaud was able to fill in 2016 featuring fruit from all his parcels with some vines well over 100 years old, along with a single barrique of fruit harvested with noble rot from 2015 and another barrel that was destined to be La Désirée 2017. The result is an incredibly savoury and complex wine with a rare energy that will last for many years.
LA GRAPPERIE La Désirée 2007 [1.5L]
An absolute masterpiece. From a selection of his oldest vines, this monumental Chenin saw a five year élevage in old barrels before bottling and has been resting in Renaud's cellar garnering weight and complexity since. Rich and deep, enjoy it alongside something special – lobster, turbot or a beautiful piece of cheese.