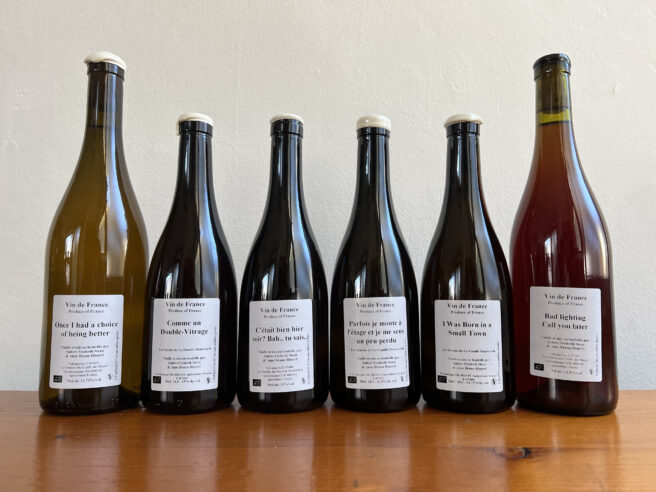 After a fascinating tasting at their cellar in the Ardèche back in spring, we are excited to share a new collection of wines from Anders Frederik Steen and Anne Bruun Blauert.
These latest releases are our favourites from that day. They include a brace of pure, vibrant wines from the Ardèche made with grapes grown in their own vineyards in Valgrand and those picked alongside longtime collaborators the Oustrics of Domaine du Mazel in Valvignères. It also sees the return of the contemplative, deeply savoury oxidative wines the pair make further afield in the cellars of the Bannwarth family in Alsace.
In each case, Anders and Anne's curiosity and willingness to experiment have lead to highly original wines which shine a different light on two regions we love a great deal.
As always, these wines are in great demand so please be quick.
Anders and Anne's wines are now available on Tutto a Casa