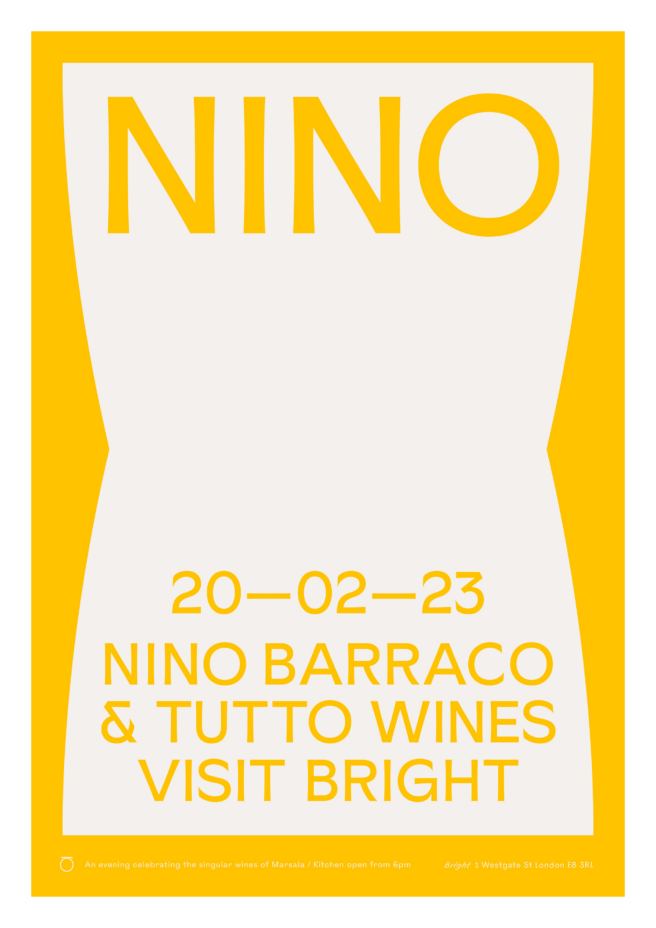 On Monday the 20th of February we welcome legendary Sicilian winemaker Nino Barraco back to London for a very special evening at Bright in London Fields.
From rugged, windswept vines that grow along the coast around Marsala, Nino produces salty, sunkissed wines with an uncanny sense of place. As evocative as they come, they have an ability to transport you straight to Sicily and in doing so, encapsulate much that we find exciting about wine.
On the night, a large selection of Nino's wines spanning many years will be available by the glass and bottle, with Nino on hand to explain the story behind each.
To complement the wines, Bright's chefs have written a menu that celebrates Sicily, the island's rich and varied cuisine and the many influences upon it. Expect beautiful plates of crudo di mare, spaghetti with sardines and saffron, chargrilled artichokes, pork roasted low and slow with fennel and bay, and plenty more.
Tables are available from 6pm and can be booked via the restaurant's website
We will also be keeping space in the bar free, for those that wish to drop by to say hello to Nino over a glass of wine and a bite to eat.
We hope you can join us for what promises to be a wonderful night.