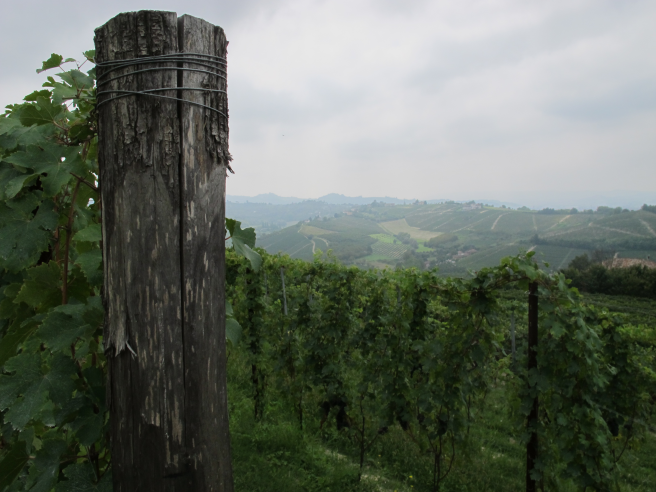 Olek Bondonio and Luca Faccenda are two great friends that happen to be two of the most exciting winemakers in Piedmont today. We can't wait to welcome them back to London in a couple of weeks time for these very special events.
They share a similar story. Their families hail from the region, Olek's from the Langhe and Luca's the hills of Roero. They both travelled the world following their love of wine, working in vineyards and gathering experience and perspective before returning home to look after family vineyards. They have a great of respect for tradition. They grow their grapes organically, work by hand and take no shortcuts in the cellar. In doing so they are able to produce classic, soulful wines with an elegance few winemakers their age can attain. We hope you can join us to meet these great guys and try their wonderful wines at one of the following events.
A Regional Dinner at Primeur – Monday 14th November 7pm
For the second year running, Olek and Luca will be hosting a regional dinner celebrating their native Piedmont at one of our favourite restaurants, Primeur. Chef Dave Gingell will prepare a five course menu pairing the best of British produce with dishes inspired by the regione, while the boys will be on hand to pour four of their wines and share the story behind each. The menu and wines are as follows.
Cured Sardines
Salt Cod & Bitter Leaves
Valfaccenda, Roero Arneis 2015
Chopped Beef & Valfaccenda Hazelnuts
Olek Bondonio, Langhe Rosso Giulietta 2015
Farro, Red Wine & Eel
Valfaccenda, Vindabeive 2015
Braised Venison, Faggots, Turnips & Tops
Olek Bondonio, Barbaresco 2013
Chocolate, Caramel & Nuts
Tickets are £64 for everything above and must purchased in advance online
A Piedmont Masterclass at Cafe Murano Pastificio- Wednesday 16th November 7pm
A couple of nights later the guys will be presenting a Piedmont masterclass at Cafe Murano's Pastificio in Covent Garden. It is arguably Italy's greatest wine region and on the evening Olek and Luca will be running those attending through it's native grapes, winemaking traditions and vineyards. Guests will enjoy aperitivo on arrival, before sitting sown for a tutored tasting of four wines with snacks. Tickets are £40 and can be purchased via Cafe Murano's website