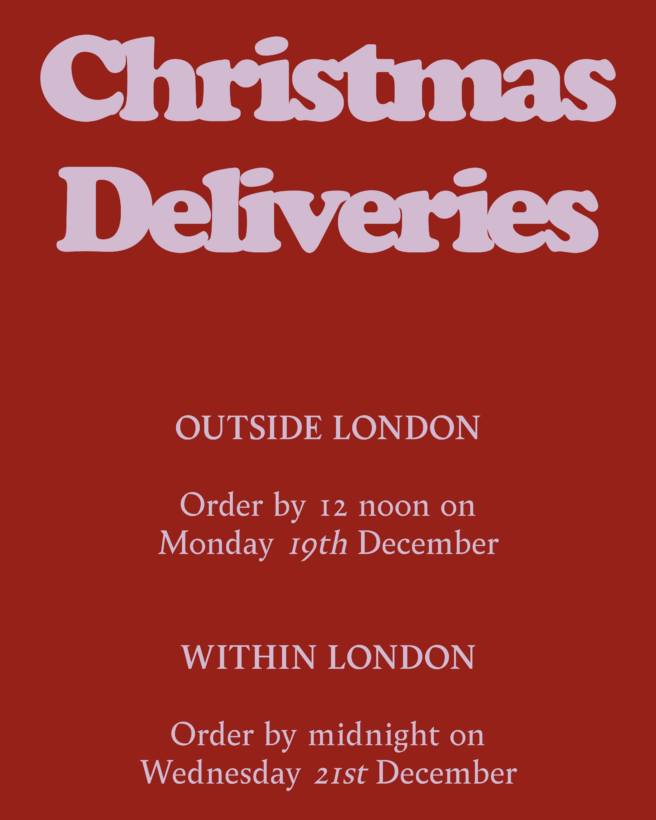 We wanted to get in touch to let you know about our delivery schedule in the lead up to Christmas to make sure everyone's wine arrives in plenty of time.
Our online shop is full to the brim with all of our Christmas favourites. Whether you are after vibrant sparkling wines to start the celebrations, a lean, mineral white for the shellfish, or a sublime bottle of Pinot or Nebbiolo to see you through the meal, we've got you covered. We've also added a wonderful selection of vermouth, chinati and grappa to bookend your meal or act as the perfect gift.
If you'd rather leave the choice up to us, we are offering three packs, UNO, DUE and TRE, which contain some truly special wines for the holidays and cover a range of price points and styles.
For those OUTSIDE LONDON please ensure you place your order by 12 noon on Monday 19th of December so that we can be sure that your wines will arrive before Christmas.
For those WITHIN LONDON you have until midnight on Wednesday 21st of December.
If you have any questions at all or would like a hand choosing something, please do not hesitate to get in touch.
Alex, Damiano, Jack and Justina