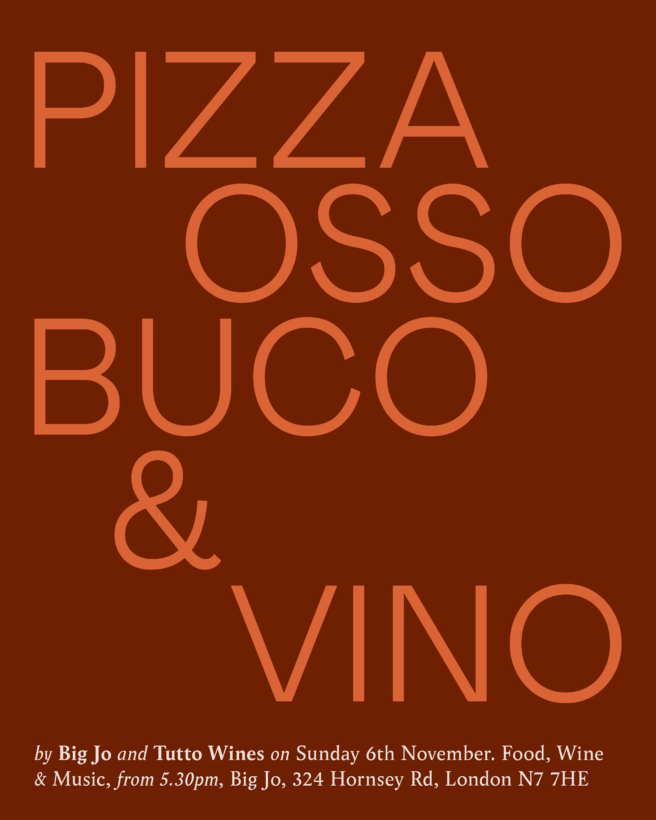 On Sunday 6th of November we will return for Big Jo for an evening celebrating three pillars of the Italian table – pizza, ossobuco and vino.
Expect excellent salumi from our friends at The Ham & Cheese Company, Anchovies & Le Coste Olio, a wonderful cast of Pizzette and Pizze Fritte and perhaps the ultimate dish for a cool, dark autumn night, Ossobucco with Spelt and Saffron.
To wash it all down, we will be pouring rustic, earthy wines suited to the season from the likes of Ajola, Alex della Vecchia, Barraco, Cantina Giardino, Cerruti, Le Coste and Valfaccenda.
Tables are available from 530pm and can be booked via the restaurant's OpenTable
If last time was anything to go by, we'd recommend booking in advance to avoid disappointment.
We hope you can join us for what will be a wonderful Sunday evening.