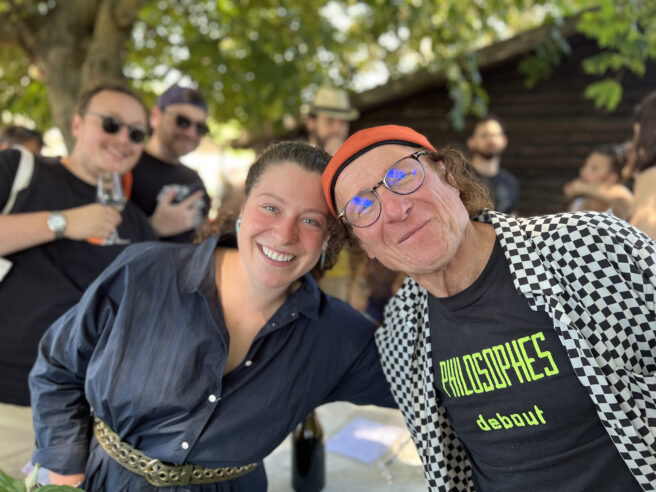 Last autumn we were lucky enough to spend a wonderful day and night in the Loire in the company of legendary vignerons the Robinots.
As always their generosity of spirit and love of life was nothing short of infectious and the countless wines, spanning decades, that we tasted in the caves and around the farmhouse table that evening reminded us just how lucky we are to work with this incredible producer. Not only do the wines possess a rare energy, they also have an immense capacity to age with verve and grace.
As well as Jean-Pierre and Noella, we were joined by their daughter Juliette, who had just returned from a full season as a stagiaire Chez Overnoy to help with harvesting the last of the Chenin Blanc alongside her family. Her passion for wine mirrors that of her parents and there is no doubt that the future is bright here in the little village of Chahaignes.
Continuing the trend of recent years, the younger wines continue to impress with an increase in clarity and focus and if the older bottles from their first vintages opened over dinner are anything to go by, they will age beautifully over the coming years.
We are very happy to share our favourite wines from that day, along with a few magnums for laying down or sharing amongst friends.
We hope you enjoy them as much as we do.
The Robinots' wines are now live on Tutto a Casa