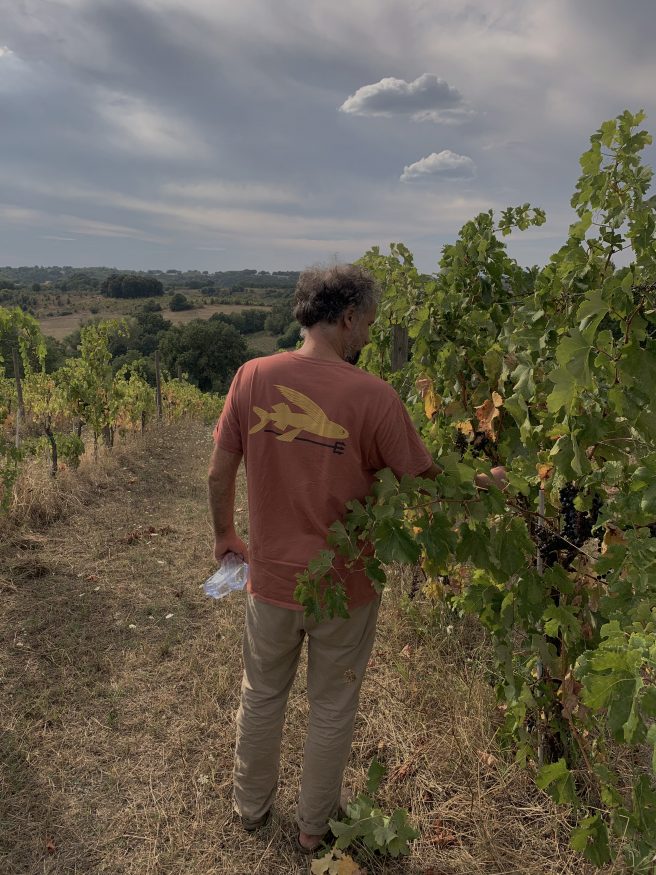 We were very happy to finally have Jacopo Battista of Ajola join us in London for the first time for this year's Spring Tasting.
Jacopo is as humble as they come, and whilst he'll do his best to talk down his work, his wines are going from strength to strength every year, with an increase in clarity and focus lending these vibrant vino da tavola a wonderful sense of place.
In the rolling hills outside Orvieto, Jacopo farms three and a half hectares of vines up to seventy five years old planted over clay and sandy loam of volcanic origin. Facing east, they sit over four hundred metres above sea level and the situation lends a fresh, fragrant character to his wines. In the cantina he exercises a gentle touch, producing pure, nourishing wines built on a backbone of pristine fruit.
These latest releases arrived in the depths of winter at the end of last year, but as they possess such an easygoing charm, we decided to let them rest in the cellar until the arrival of spring. They are the perfect wines for enjoying outdoors alongside the wonderful products you find at the markets at this time of year.
Jacopo's wines are now live on Tutto a Casa