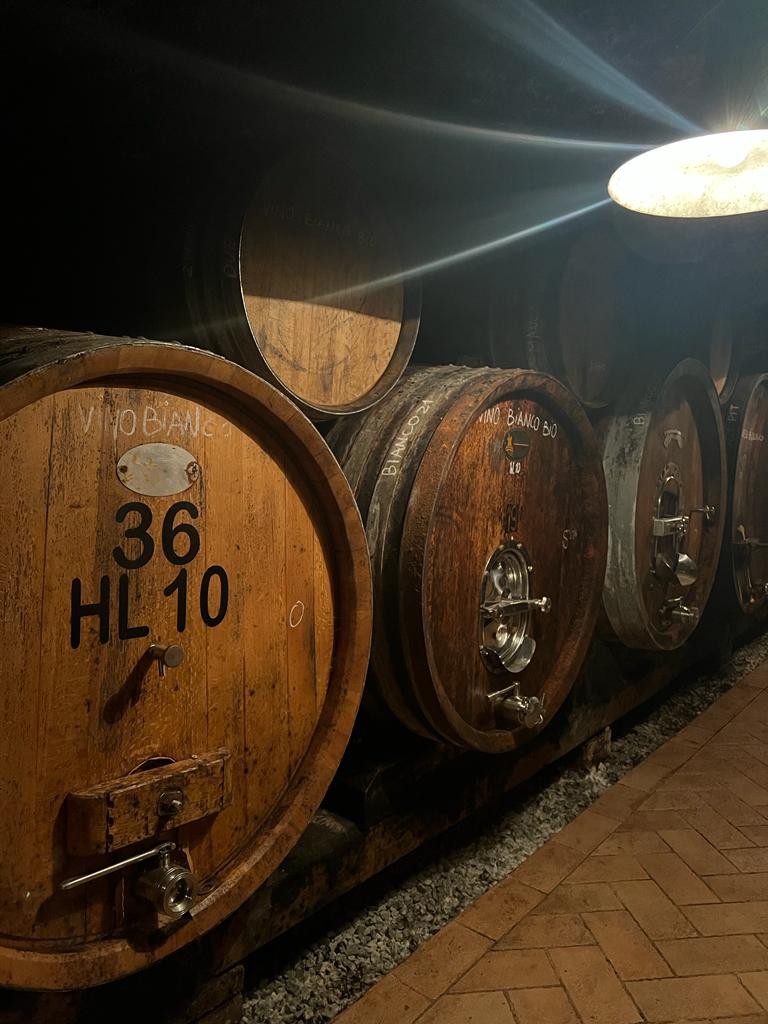 Spring releases from Clementine and Gianmarco of Le Coste are always cause for celebration and these new arrivals are sure to provide plenty of joy leading into summer.
The majority of these wines come from last year's harvest, which Gianmarco has touted as their best yet, with some much needed rain arriving at the end of a warm, dry growing season lending balance and freshness. Tasting these wines in bottle, alongside countless wines from the 2021 vintage in élevage during our visit last month, we were struck by their purity of fruit, harmony and fragrance.
These releases focus on the kind of joyful, elevated vin de soif we turn to at this time of year. Whether you get your kicks from their wonderful 'Pizzicante' pétillants or from the fresh, fragrant Bianchetto, Primeur and Rosso di Gaetano, these are wines that over the years have become synonymous with spring. we are also very happy to have received a small top up of their sublime olive oil from last year's harvest.
Spring releases from Le Coste are now live on Tutto a Casa