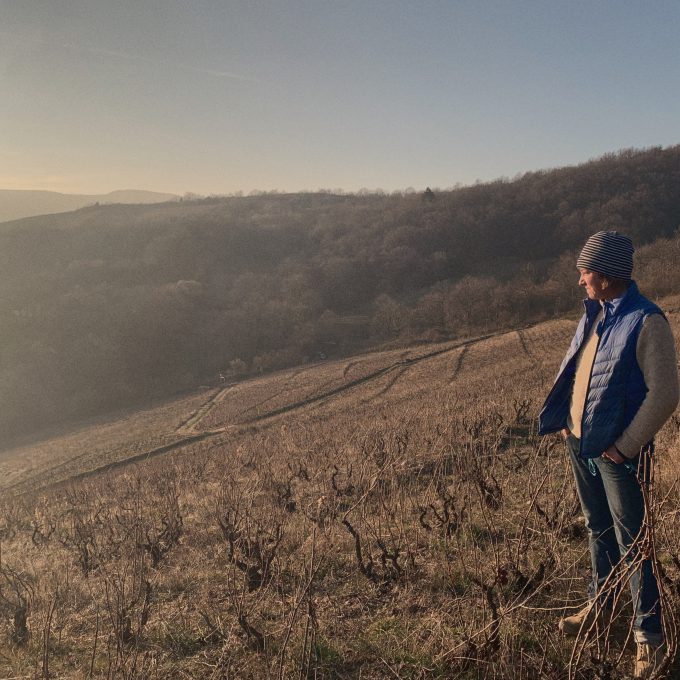 It's that time of year again and we could not be happier to have received our annual shipment from the queen of Beaujolais, Julie Balagny.
Last year was yet another warm, dry vintage in these parts, though salvation came late in the form of some much needed autumn rain. Julie was able to harvest plenty of ripe, healthy grapes and unlike the previous year, fermentations advanced quickly and without too much trouble. As a result, when we visited to taste in her cellar way back in the dark days of February, the wines were already open and expressive.
Bottled in the springtime, they have since garnered both clarity and focus and display an incredible purity of fruit. Generous and complex, these are beautiful expressions of both time and place and while already impressive, as always they will truly reward those who can wait.
We have just received the following wines, along with a handful of magnums of each.
The following wines are now live on Tutto a Casa
JULIE BALAGNY Minouche 2019
This is the first negociant wine we've had from her and it comes from a rocky terroir in and around Saint-Amour. Light, bright and nimble, it pairs black fruits with a stony minerality that keeps us coming back for more.
JULIE BALAGNY B…j.l..s 2019
From a hectare of seventy year old vines planted over sandy slopes in Émeringes that usually produces her Beaujolais-Villages. The joy of this wine is in its apparent simplicity, the beautiful aromatics, generous black fruits and a soft, silky texture that makes it a real joy to drink.
JULIE BALAGNY Docteur Briçou 2019
This remarkable wine from a vineyard over one hundred years old in Moulin-à-Vent. It is one of the highest in the appellation, at a similar altitude to Fleurie and likewise its soils of decomposed pink granite and quartz mirror its neighbour, rather than the heavier soils we expect to find in Moulin. As such this is a wine that in both style and spirit is closer to a great Fleurie. The purity here is simply stunning. Gamay of real elegance and finesse.
JULIE BALAGNY Cayenne 2019
From a secluded vineyard high in the hills of Fleurie, this comes from vines up to ninety years old grown over basalt and the black, volcanic soils have a marked effect on this wine, producing a lively, lithe and fragrant wine of rare charm.
JULIE BALAGNY En Remont 2019
This comes from the impossibly steep slopes Julie tends high in the hills of Fleurie. Again the oldest plants reach ninety years of age, though here the terroir is a mix of pink granite and quartz. This is the most compact and elegant of these releases, with nuanced layers of fruit, flowers and minerals that reveal themselves slowly with time.