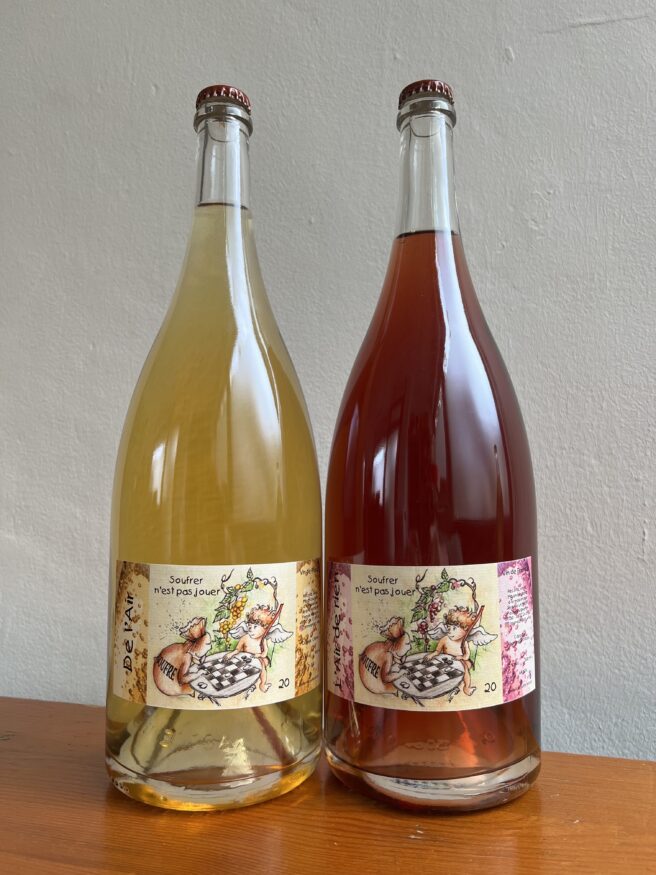 A true Angevin, Jérôme Lambert is undoubtedly one of the Anjou's unsung heroes, producing pure, wild and vital wines that are amongst our favourites in all of the Loire.
Jérôme farms a total of four hectares of Chenin Blanc, Gamay and Grolleau dotted around the countryside near Rablay-sur-Layon, planted over veins of schist and sandy loam. He has worked organically from the outset and has been making wine without any additions for several decades, garnering a reputation for producing wines of real energy and verve.
Alongside his achingly pure Chenin Blanc, Coule de Source; and iconic bistro wine Le Zu deFruit; over the past few years Jérôme has perfected the art of producing pétillant naturels.
Unlike many, the fruit for these sparkling wines comes from his most treasured parcels, harvested at full maturity and the resulting wines are amongst our favourite from the genre. Vibrant and vinous, they are full of terroir and varietal expression and they develop beautifully in the bottle.
We are thrilled to have a few cases of magnums for the very first time, which won't last long.
Jérôme's wines are now available on Tutto a Casa