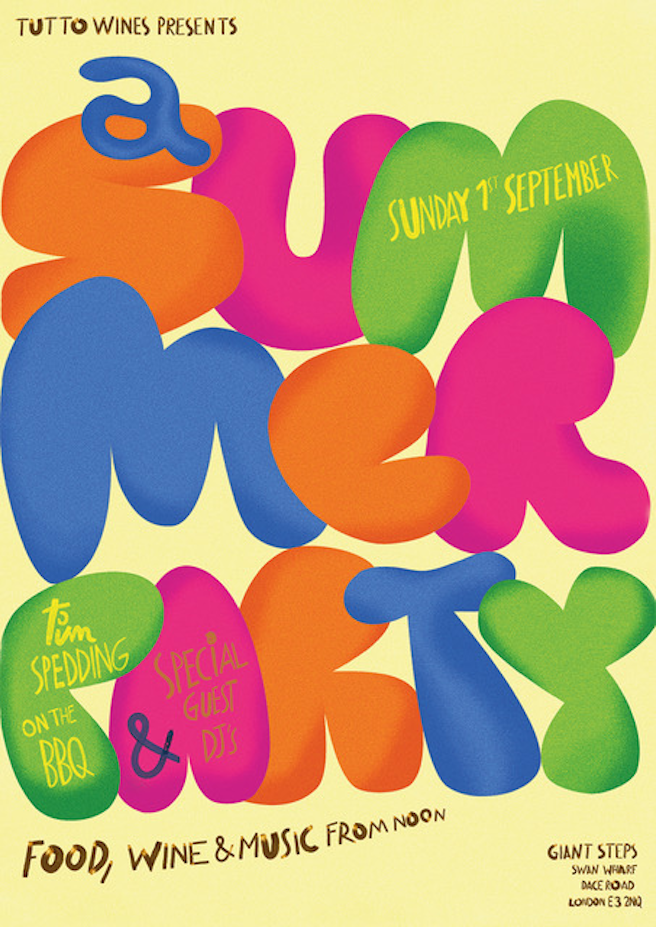 Last year's summer party at Giant Steps was one for the books and we are thrilled to be returning on Sunday 1st of September to do it all again.
Join us from 12noon as we pour our favourite wines for drinking in the sunshine, alongside cocktails from Argalà.
If there's one person you want behind the grill it is Tim Spedding and this year, once again, we have invited him to look after the barbecue.
He'll be cooking dishes with a Mediterranean accent using his favourite suppliers met while living in Cornwall. Expect the likes of Sourdough Flatbreads with Stracciatella & Garlic Capers, Red Mullet & Aïoli, Grilled Squid with Preserved Lemon, Lamb à la Ficelle and Grilled Peaches with Verbena & Amaretto.
A great party needs great music and friends from near and far Jonny, Milena and Edouard will be playing records out on the terrace all afternoon.
While tickets to see Floating Points play on the upstairs sound system in the evening are now sold out entry to the terrace and downstairs bar is free and all are welcome, so please drop by for a plate of food, a boogie and a wine or two.
Alex, Damiano & Stefania