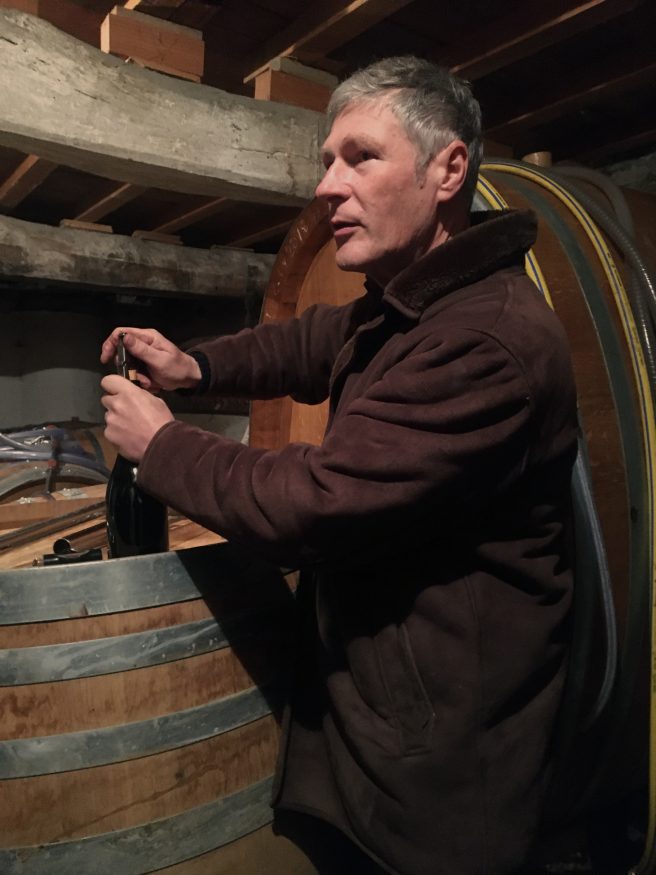 Over the past few decades, Alexandre Jouveaux has garnered a reputation for producing thoughtful and highly original expressions of Mâcon Chardonnay.
Alexandre lives with his wife Maryse Chatelin of Domaine des Fauvettes in the village of Uchizy and farms two and half hectares of old vineyards planted over limestone and spread across tiny parcels throughout the region. He prefers to work in remote vineyards surrounded by forest and focuses on retaining as diverse an ecosystem as possible amongst the vines.
In the cellar, he exercises a deft hand and great patience. The grapes are pressed directly to old foudres where the wines remain untouched, resting on their lees until he deems them ready. When the time comes they are bottled by gravity, directly from the casks.
In their youth his chiseled, crystalline expressions of Chardonnay are nothing short of electric, possessing remarkable drive and a long, lingering line of acidity. Intensely mineral, these are true vins de garde that reward the patient and are best enjoyed after some time to rest in the cellar – we are yet to open an old millésime of his wine that wasn't brimming with life.
Alexandre produces just a few thousand bottles a year and usually just a barrel or two of each cuvée. We are happy to share four unique expressions of Chardonnay spanning several vintages.
Alexandre's wines are now live on Tutto a Casa