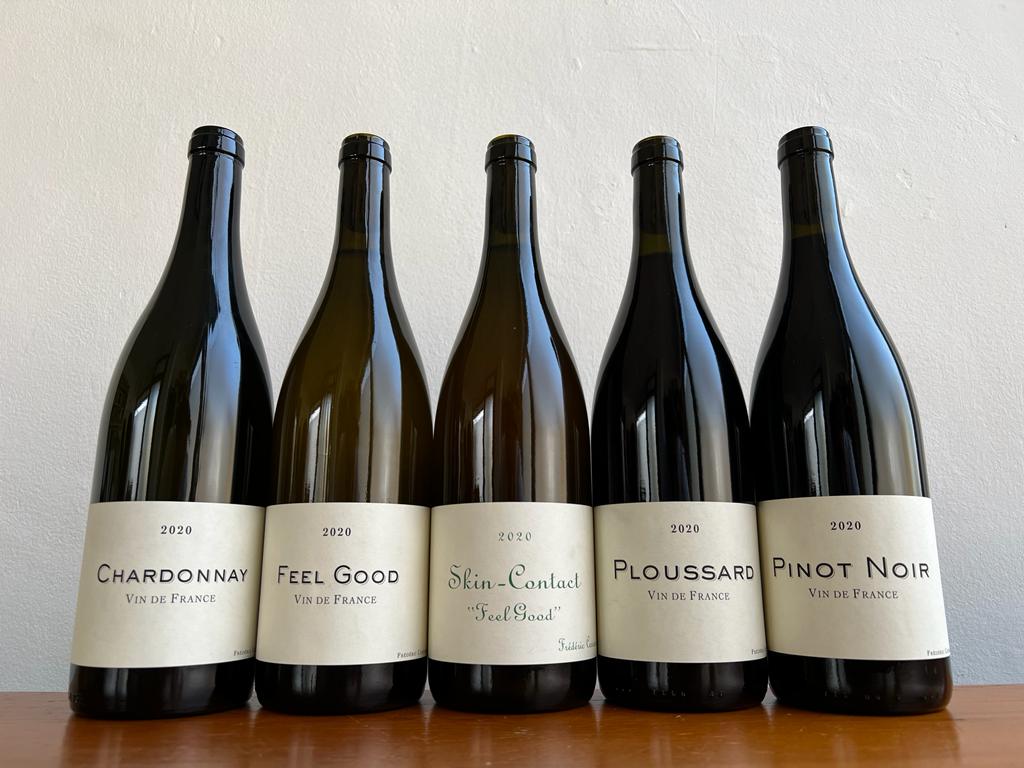 While Frédéric Cossard is best known for the sublime Burgundies he crafts at his Domaine de Chassorney, we've become increasingly enamoured with the wines he has made from the Jura in recent years.
Since 2016, Fred's friend and Jura native Jean-Francois Ganevat has helped him source fruit from some outstanding parcels in Sainte-Agnès, near Rotalier in the Jura's south. Each year since, Fred has produced beautiful wines that while unmistakably from the region, have that special Cossard touch.
These wines all come from the 2020 vintage, a warm, dry year that blessed the region with the most generous harvest it has seen in recent years. The wines are perfumed, pretty and wonderfully open and expressive in their youth.
Conversely, last year was a profoundly difficult vintage with acutely low yields and Fred was unable to produce a single bottle of wine from the Jura, so sadly these will be the last of his wines from the region we will see for quite some time.
Fred's wines from the Jura are now available on Tutto a Casa