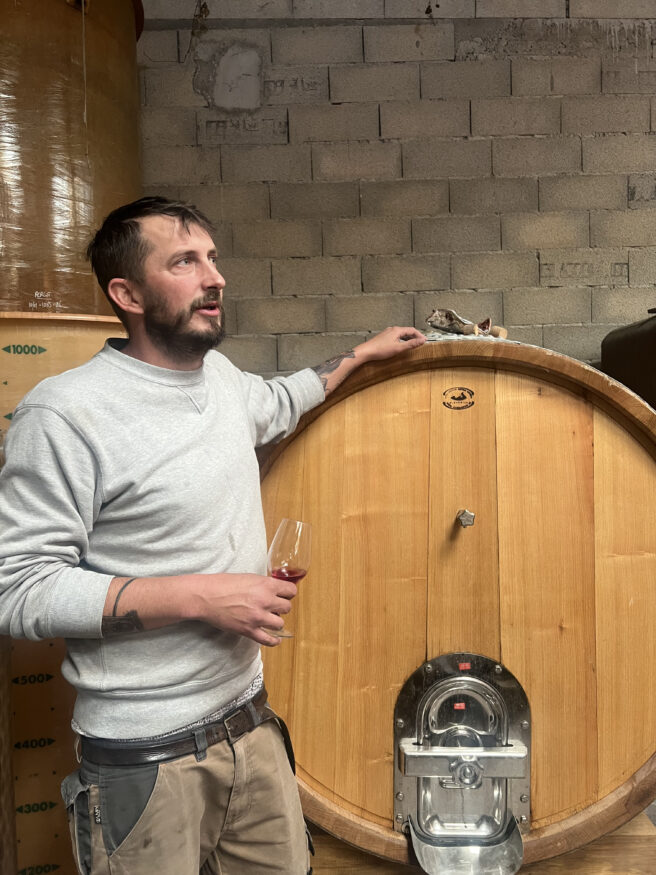 It has been far too long since we've welcomed some new arrivals from Sébastien Chatillon of Ad Vinum to our shores.
In 2016 after seven years working as the head sommelier of the famed bistro Le Chateaubriand in Paris, Seb moved to Vallabrix in the Gard to begin making wine. He started farming his own vineyards in 2018 and today tends a total of ten hectares of vines, divided in two parts.
The first sees Grenache, Syrah and Sauvignon planted on rolling hills outside the village of Vallabrix over old alluvial deposits from the Rhône. The other is planted on the plains outside the village of Bourdic, where the soils are predominantly clay and limestone, with a single parcel planted over a thick vein of blue marl. The grapes from each of the villages are usually vinified separately, to respect the differences in climate and soil.
As well as his own grapes, each year Seb continues to purchase fruit from a wide network of friends further afield as part of his négociant project, allowing him to feed his insatiable curiosity and relentless desire to experiment and as such, these new arrivals provide an interesting insight into where Seb is today.
Whilst there is an increase in clarity, focus and continuity that comes with getting to know the nuances of his parcels across several vintages, it is equally fascinating to see someone as talented at vinification as Seb turn their hand to an old parcel of Gamay in the heart of the Cote d'Or. As ever, this is a captivating collection of wines from a grower that refuses to sit still.
Seb's wines are now available on Tutto a Casa