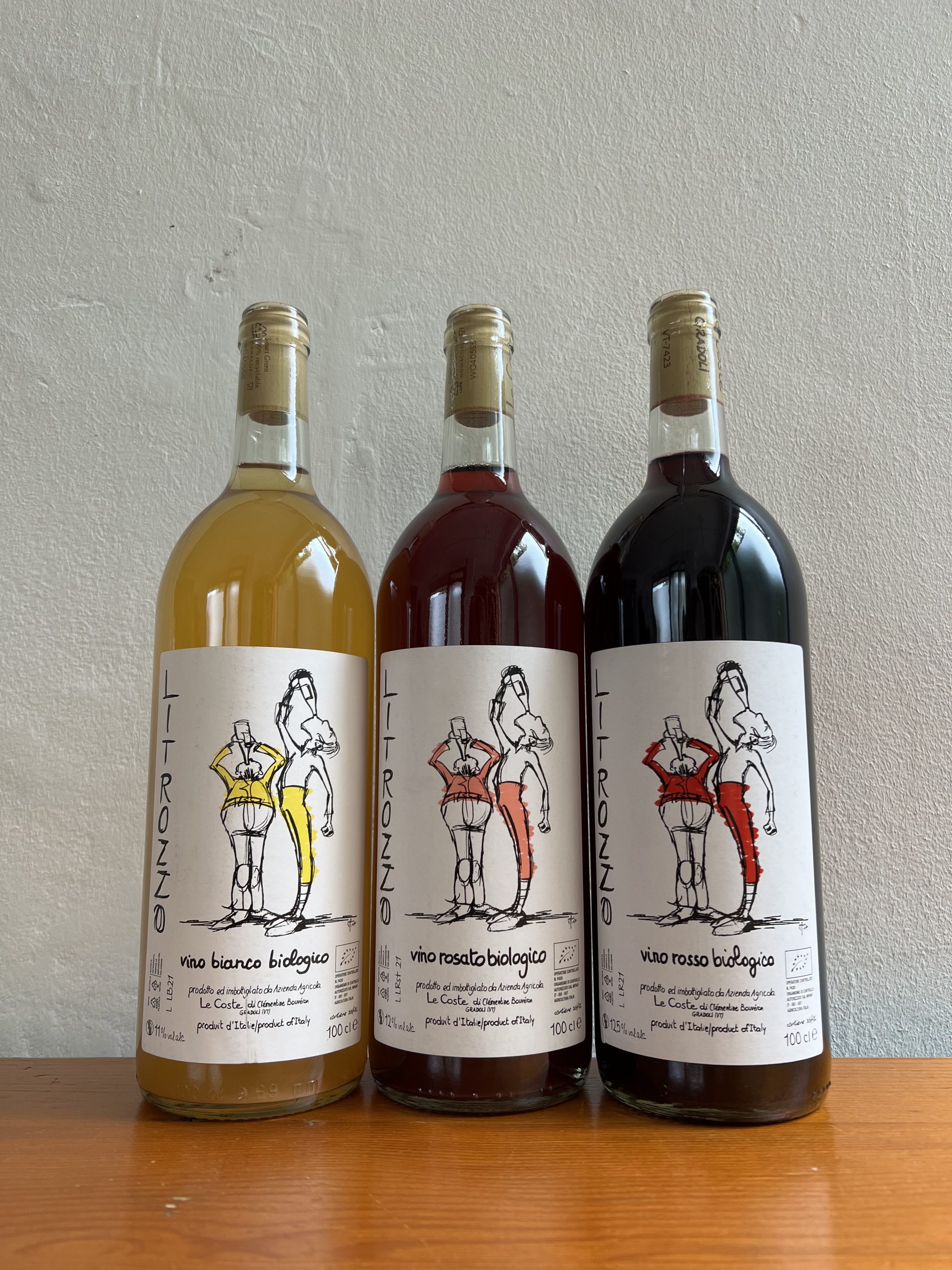 As we reach the peak of summer and the mercury rises, we are thrilled to release a new vintage of the ultimate wines for enjoying outdoors in the sunshine, Le Coste Litrozzo.
We've been importing these wines for over a decade and over the years they have developed quite a following. At this time of year we eagerly await their arrival, as their easygoing nature, handy one-litre format and outstanding value have made them almost synonymous with summer and the picnics, barbecues and trips to the seaside that ensue.
Available in three colours, these all come from last year's harvest, a vintage that Clementine and Gianmarco have touted as perhaps their best yet and they bear the hallmark of the year, displaying a freshness, vibrancy and purity of fruit that make them perfect for the season.
Le Coste's Litrozzo Bianco, Rosato and Rosso 2021 are now available on Tutto a Casa