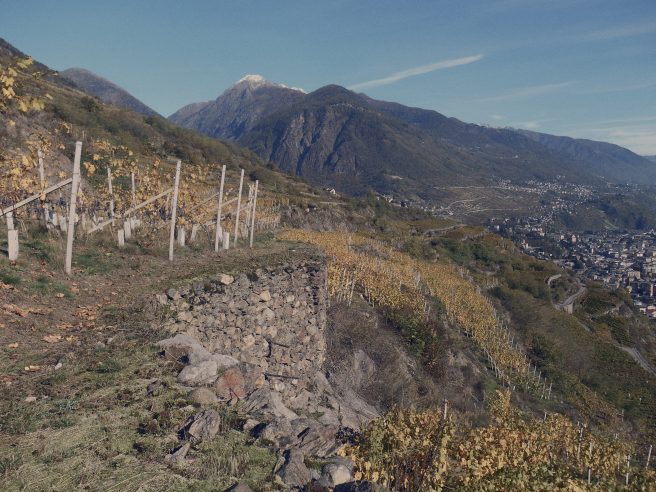 After a long wait, we are very happy to be able to share some sublime Alpine Nebbiolo from Arpepe.
The Perego family has been growing grapes on the granite terraces of Valtellina since 1860. They work only with Nebbiolo, or Chiavennasca as it is called in these parts, growing the grapes up to seven hundred metres above sea level on sheer, south-facing terraces. The vines dig straight into the granite below, rendering delicate, perfumed expressions of Italy's most noble of grapes.
Only in the very best vintages do they make their riservas. These wines, from single vineyards of old vines, are aged for many years in large chestnut casks, before being put into bottle and left to rest in the family's cantina until they are deemed ready for release. It is a decidedly old-fashioned, earnest approach that is sadly uncommon these days and the fruits of their labour are plain to see.
This latest release is from the 2016 vintage, a classic year in which near perfect growing conditions have produced Nebbiolo of uncommon delicacy, harmony and finesse.
Arpepe's riservas are now available on Tutto a Casa