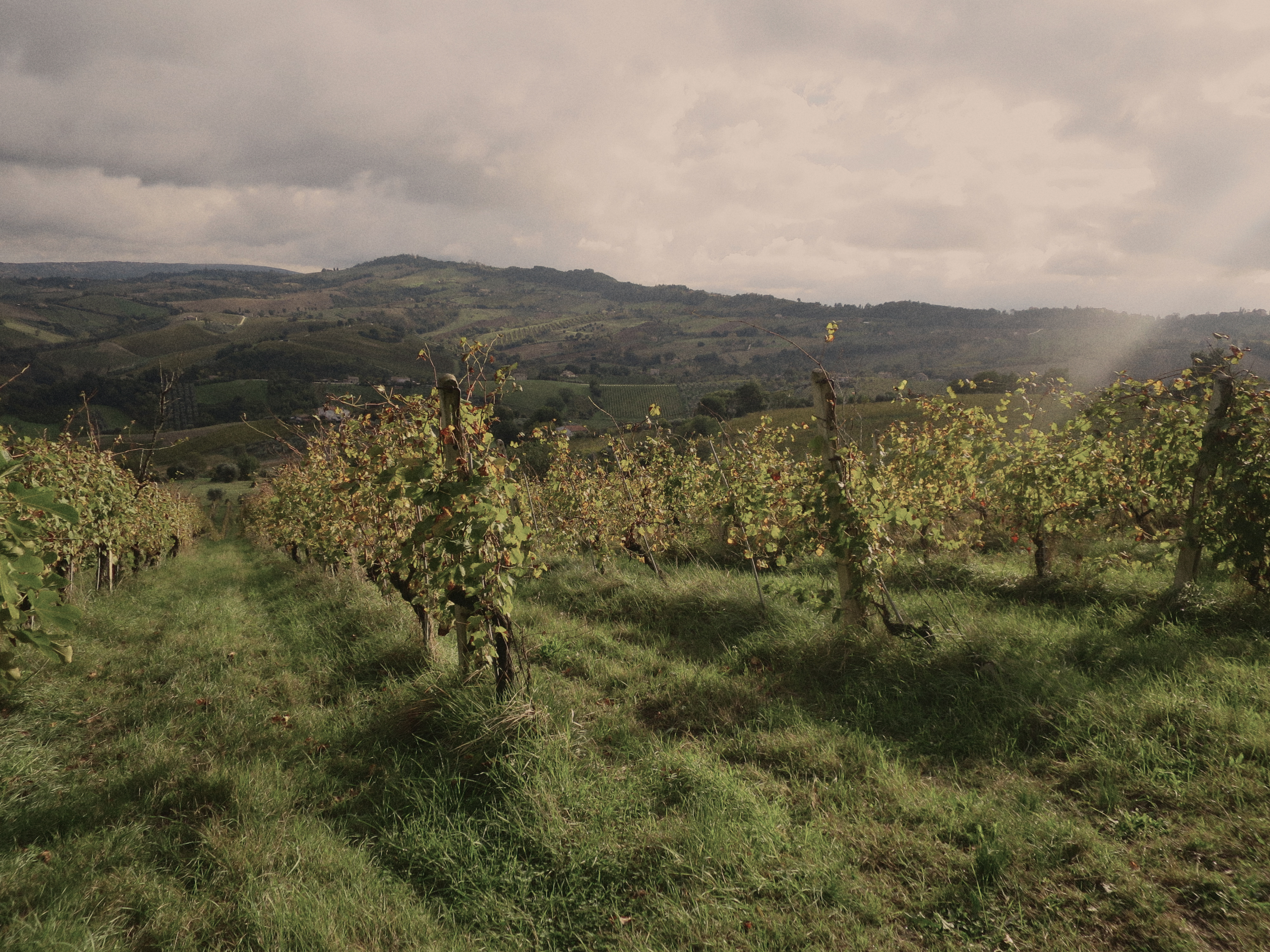 Over the last few years the wines from La Distesa have become a reference point not just for the Marche, but all of Italy.
From his vineyards scattered around the village of Cupramontana, Corrado Dottori produces wines that are deep, soulful expressions of these beautiful hills between mountains and sea. These are pure, old school wines with a wonderful sense of place. 

After a year of rest, these latest arrivals are complex and savoury, making them the perfect wines for autumn and its larder. 

The following wines are now live on Tutto a Casa
LA DISTESA Gli Eremi 2018
This is Verdicchio, from old vines in the heart of the San Michele cru, the grape at its zenith. An immense wine of great depth and detail, it will reward drinkers for many years to come.
LA DISTESA Nocenzio 2018
This roughly even blend of Sangiovese and Montepulciano is a lovely marriage of the two grapes, with bright cherries and a rustic earthy character making for a wine of real charm so suited to the autumn months.