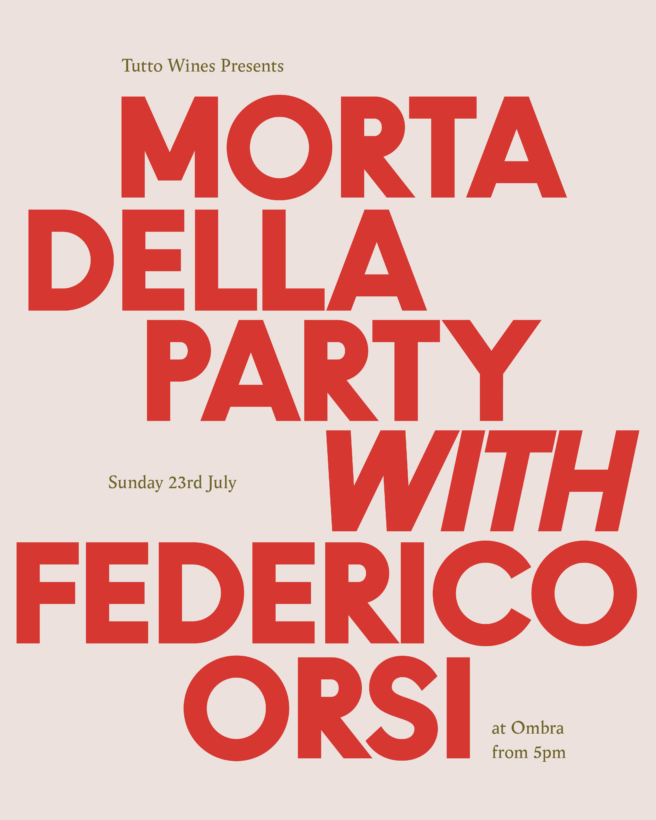 We didn't think it would be possible this year, but next Sunday 23rd of July, we will welcome Federico Orsi back to London for this year's Mortadella Party.
As wonderful as it is rare, Federico's mortadella is a thing of legend. It is made from local Mora Romagnola pigs who roam free and feed on wheat, barley, fava and wild herbs on his farm in the Colli Bolognesi in Emilia-Romagna. Federico breaks down the animals whole and adds a little salt, pepper, herbs and a good glug of his wine.
From 5pm at Ombra in East London, we will be slicing it thin and tucking it into rolls from their bakery, Forno. To wash them down, we will be pouring Federico's wines by-the-glass and from bottles big and small, with music provided by DJ Greggy Panino.
There is no need to book and everybody is welcome, so please join us on the terrace for a sandwich, a dance and a few glasses of wine.