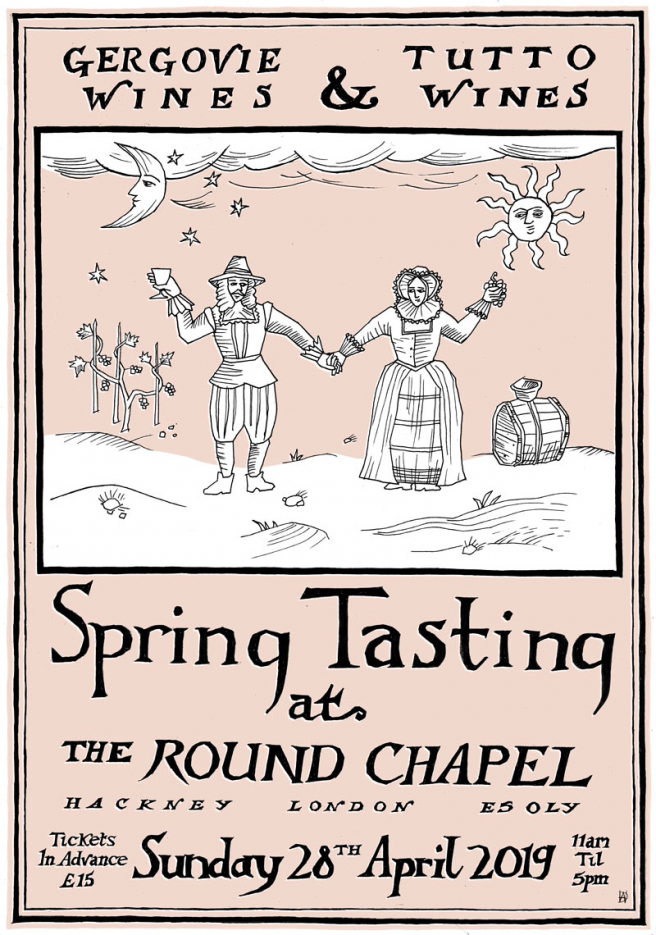 On Sunday 28th April we are teaming up with our friends Gergovie Wines for this year's Spring Tasting at the Round Chapel in Hackney.
As we all felt last year's event got a little too busy, with the hope of providing a more relaxed tasting environment we have reduced the number of tickets available. To keep an eye on numbers, all tickets will now be sold in advance. At £15 along with a small booking fee, entrance gets you a tasting glass and the opportunity to meet and taste with many of Europe's most characterful producers. Tickets are available now via the Spring Tasting website
We've never sold tickets in advance so have no idea how long they will last, but given there are a lot less to go around, if you would like to come along we suggest purchasing them as soon as possible to avoid disappointment.
This a tasting that is all about the growers and this year's lineup is looking like the best yet. If you are in need of sustenance or refreshment, there will again be coffee and pastries from Browns of Brockley, food from 40 Maltby Street and beer from The Kernel. We will also have Harry and Anna's beautiful prints and t-shirts for sale, featuring the above artwork.
We hope you can join us for what promises to be a beautiful day.