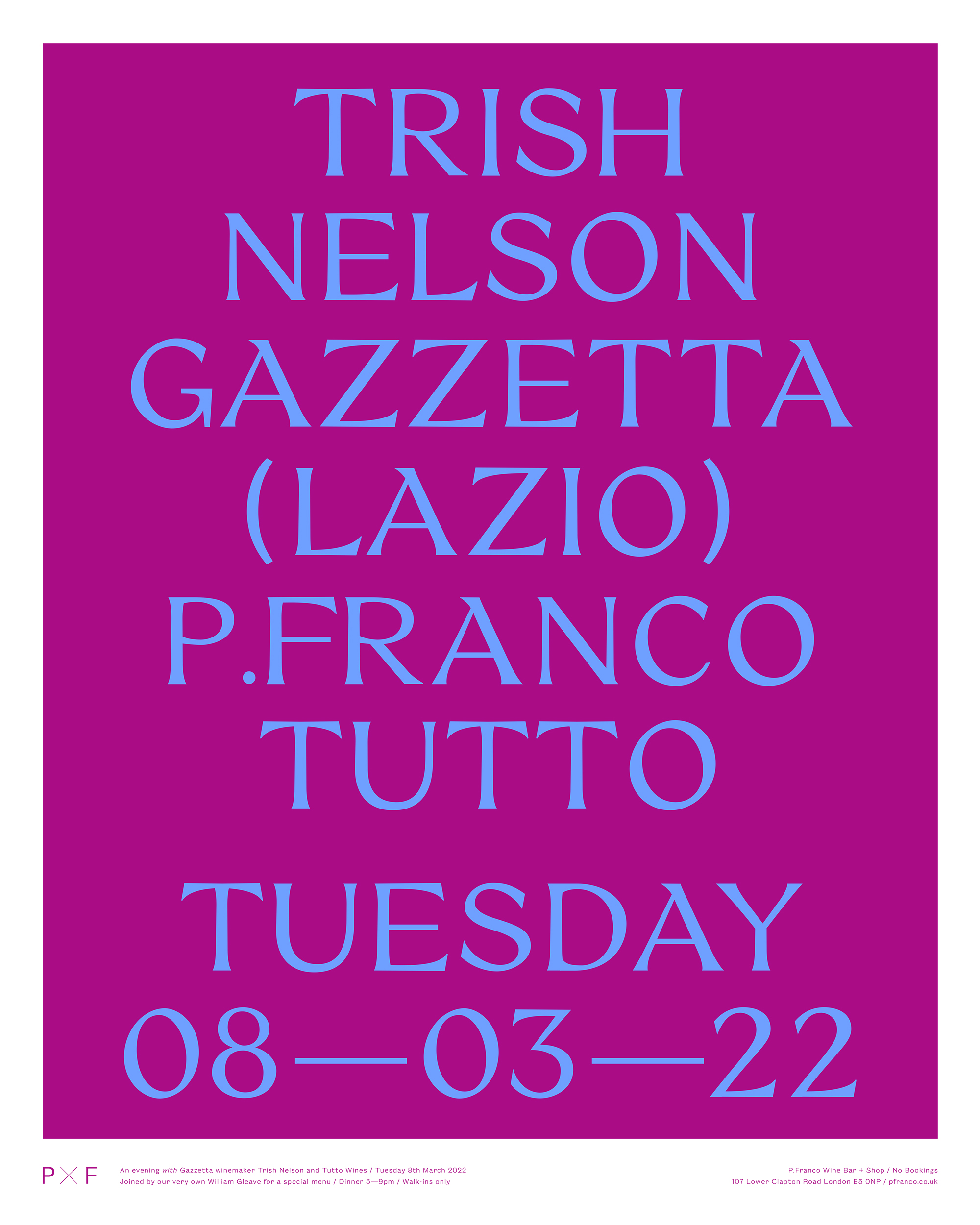 Next Tuesday 8th of March we will be welcoming Trish Nelson of Gazzetta to P.Franco for a special evening celebrating her wines and the region she calls home, Lazio.
On the night, Bright's chef William Gleave will be back on the hobs and has written a beautiful menu inspired by the time he's spent in the region and these soulful, nourishing wines. Expect local salumi, pecorino and focaccia served alongside Trish's wonderful olive oil, supplì al telefono, crostini of fava and chicken livers, fagioli di purgatorio with braised chicory and a gentle stew of rabbit, duck offal, artichokes and mint.
Alongside, Trish will be pouring a selection of her wines by both the glass and bottle and will be on hand to share the story behind each.
The evening will begin at 5pm and as ever at the 'Francs, there is no need to book.
We hope you can join us for what promises to be a wonderful night.