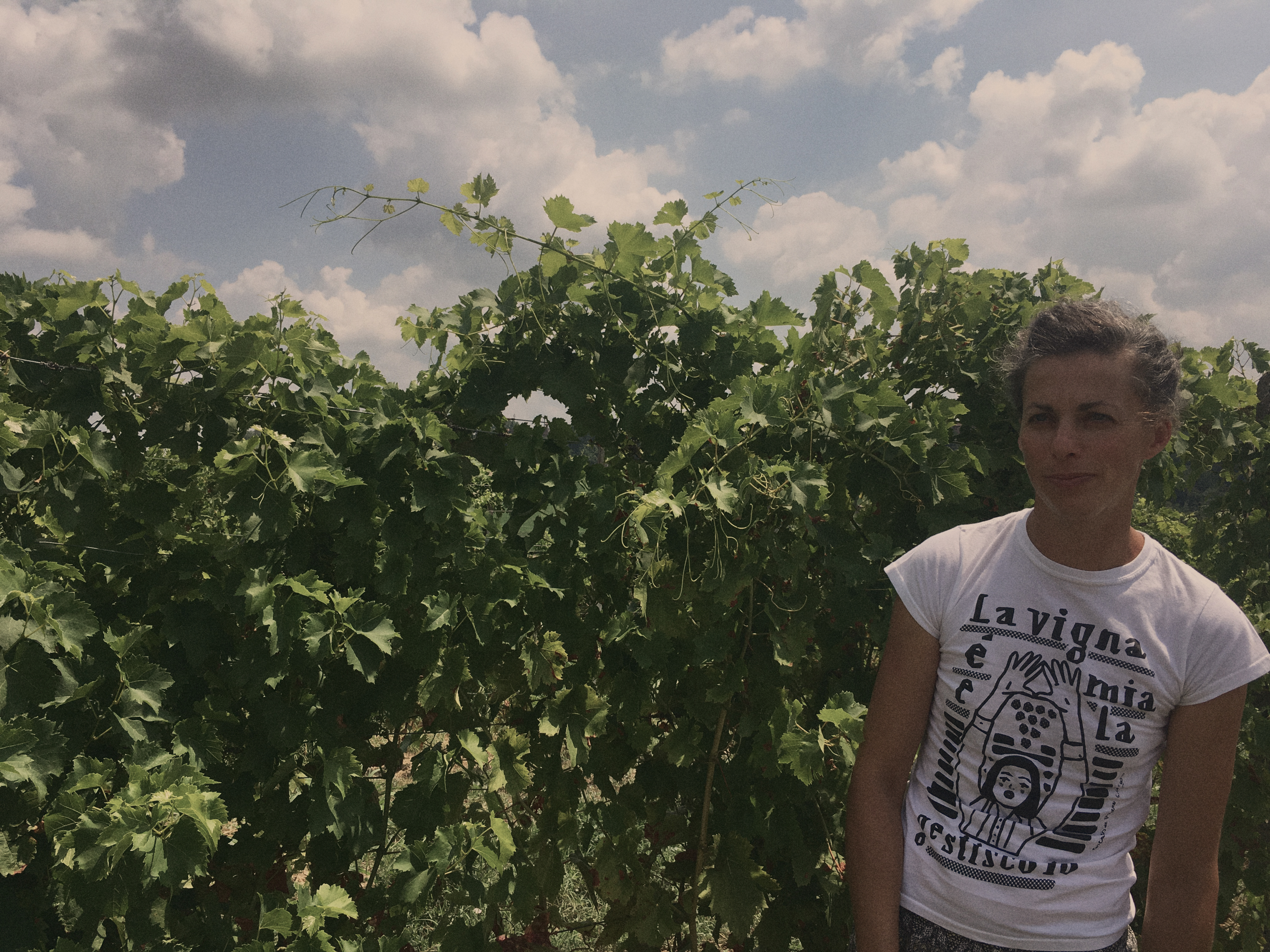 We are thrilled to have received three new wines from Nadia Verrua of Cascina Tavijn. 
Nadia's family has been making wines in the hills of Monferrato in the province of Asti for over a century. Their ten hectares of land are farmed organically and the soft, sandy slopes are split equally between vines bearing local grape varieties and hazelnut trees. She works the land alongside her parents, Teresa and Ottavio but in the cantina Nadia is free to experiment alone. It is no surprise that much like the lady herself, her wines are generous, joyful and full of life.

Autumn is a favourite time to visit Piedmont and while that won't be happening this year, thankfully one sip of Nadia's wines can take you right back to the hills she calls home. Pure, rustic and nourishing, they make so much sense on the table and are entirely suited to the season. 
The following wines are now available on Tutto a Casa

CASCINA TAVIJN Ottavio 2019
Grignolino from young vines planted over sand, silt and limestone. The grapes were destemmed and macerated for two months before being pressed off to vats until July. With firm tannins, bright red berries, spices and a refreshing bitterness, this screams for some good bread and a nice piece of salumi.

CASCINA TAVIJN Teresa 2018
Ruchè from young vines planted over sand, silt and limestone. Destemmed grapes ferment on their skins for two months before being pressed off for nine months of rest in concrete. Named after Nadia's mother, this heady mix of black fruits, earth and flowers offers infinite charm and will provide plenty of warmth and nourishment and during these cool autumn days.
CASCINA TAVIJN Guercia 2019
This is Barbera from an old vineyard planted in 1949 in Quarto d'Asti by a family friend of Nadia's. The grapes were destemmed and spent two months on the skins, followed by two years in vat. A little reduced on opening, air reveals a Barbera of real purity with bright, brambly fruit and beautiful acidity. Perfect alongside a proper brasato, or anything hearty cooked low and slow.