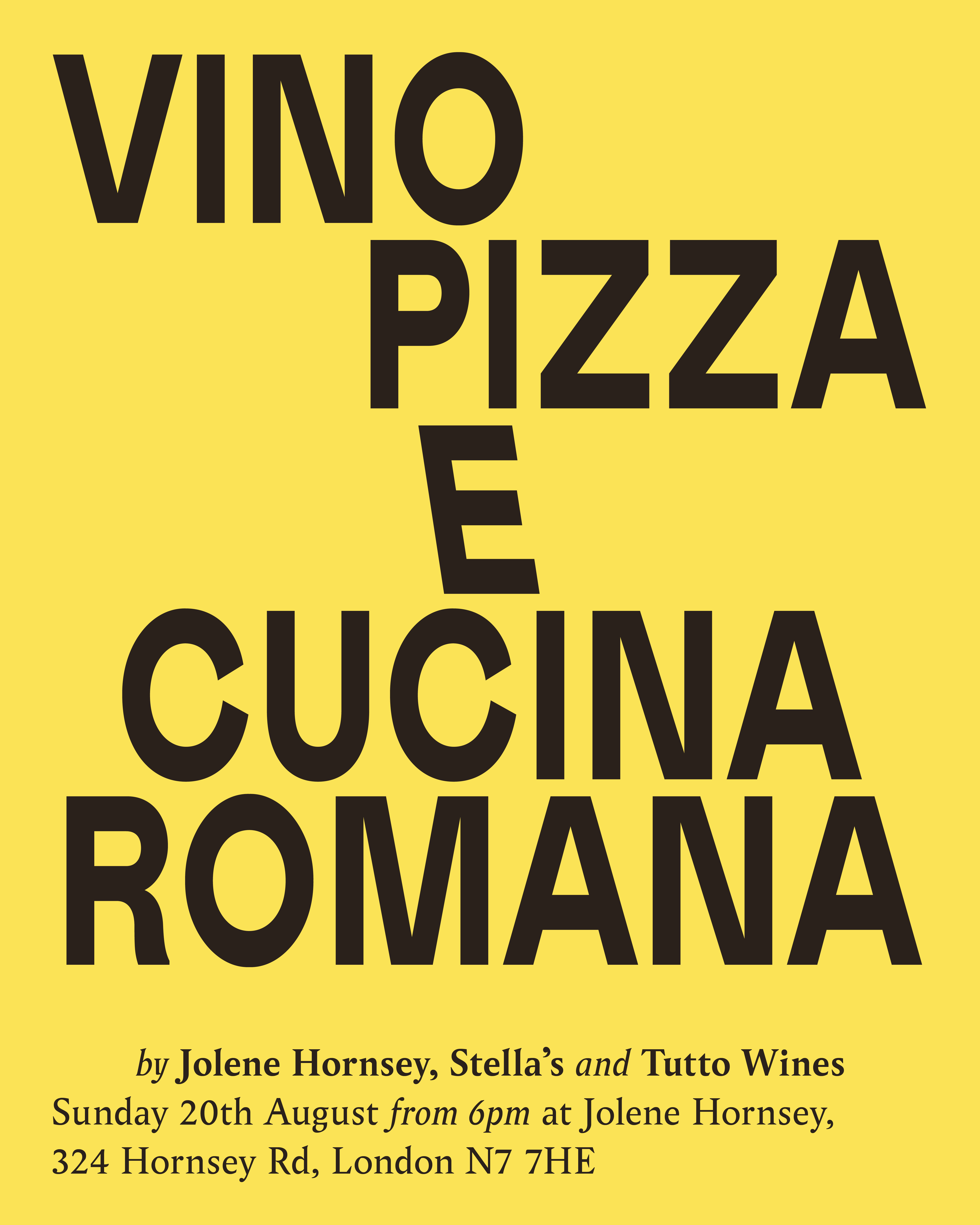 After a wonderful visit to the region earlier this year, next Sunday 20th of August we will be hosting an evening at Jolene Hornsey Road celebrating the food and wine of Lazio.
Expect suppli al telefono, artichokes alla romana, pizza 'alla gricia' and and a plenty more, alongside the famous Abbacchio alla Romana – a beautiful lamb from our friends at Stella's, roasted low and slow in the bakery's oven.
To wash it all down, we will be pouring a large selection of wines from three of the growers we visited on our trip – Jacopo of Ajola, Trish of Gazzetta and Clementine and Gianmarco of Le Coste.
Pure, vibrant wines that make so much sense alongside the region's robust, rustic cuisine.
Tables are available from 6pm and can be booked via the link the restaurant's OpenTable
If the evening we spent here last summer was anything to go by this is going to be a busy one and we recommend booking early to avoid disappointment.